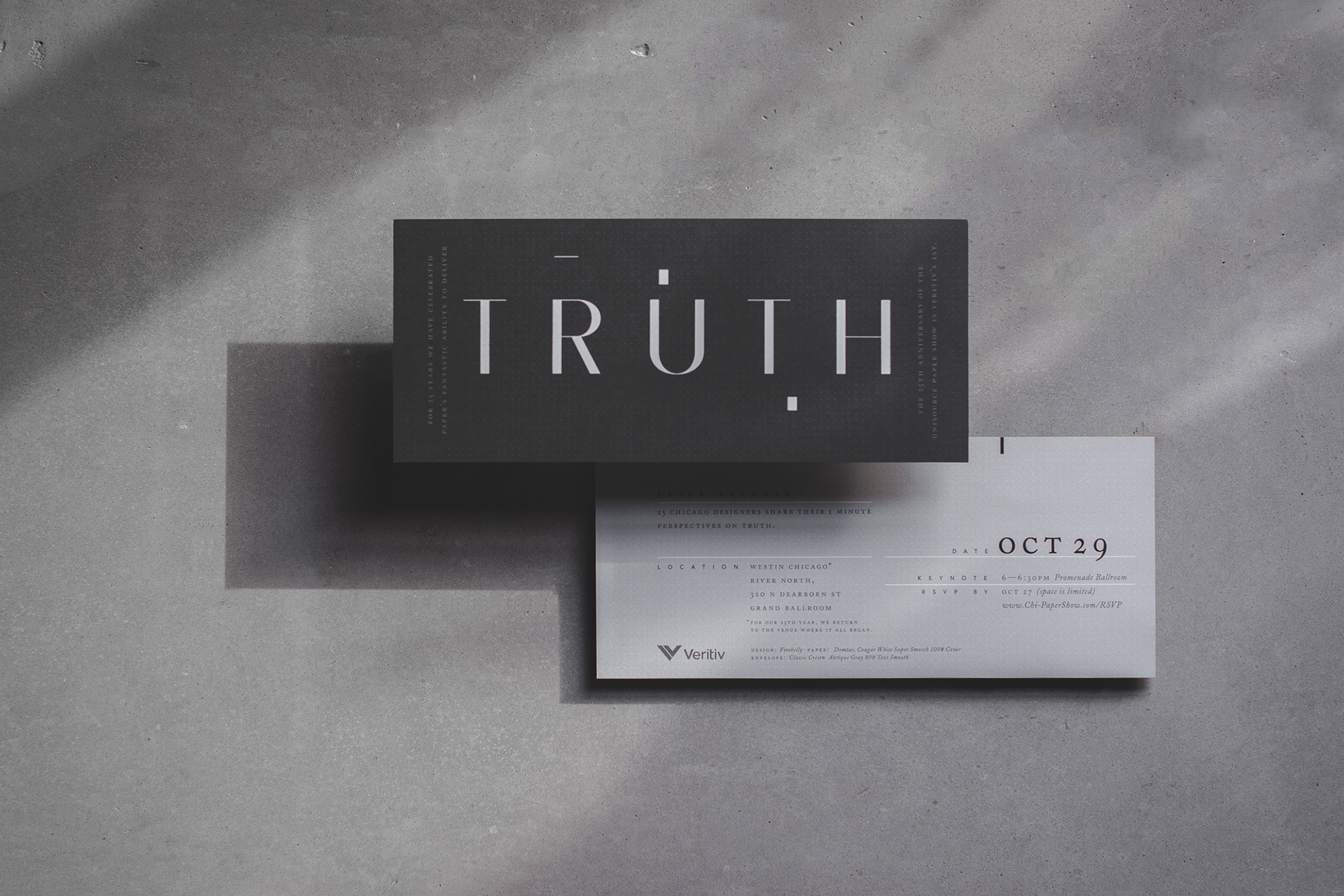 On the occasion of their 25th anniversary, Unisource Paper Company saw fit to revitalize their brand, starting with a new name: Veritiv. Derived from the Latin word for truth, the name made us think of history and permanence, story and perspective. So when we started working to develop a unifying theme and collateral for the company's 25th annual paper show, we followed our instincts and chose to explore truth—in all of its enduring complexity and mutability—through design.
We developed invitations and environmental graphics for the event, as well as a keepsake book featuring 25 Chicago designers sharing their perspectives on truth. The book was a true labor of love; we customized a display typeface and short cover in Veritiv green with blind embossing and one-color letterpress. In addition to being a favorite among attendees, the book was recognized by the 
Type Directors Club
 in their 2015 typography exhibit and print annual.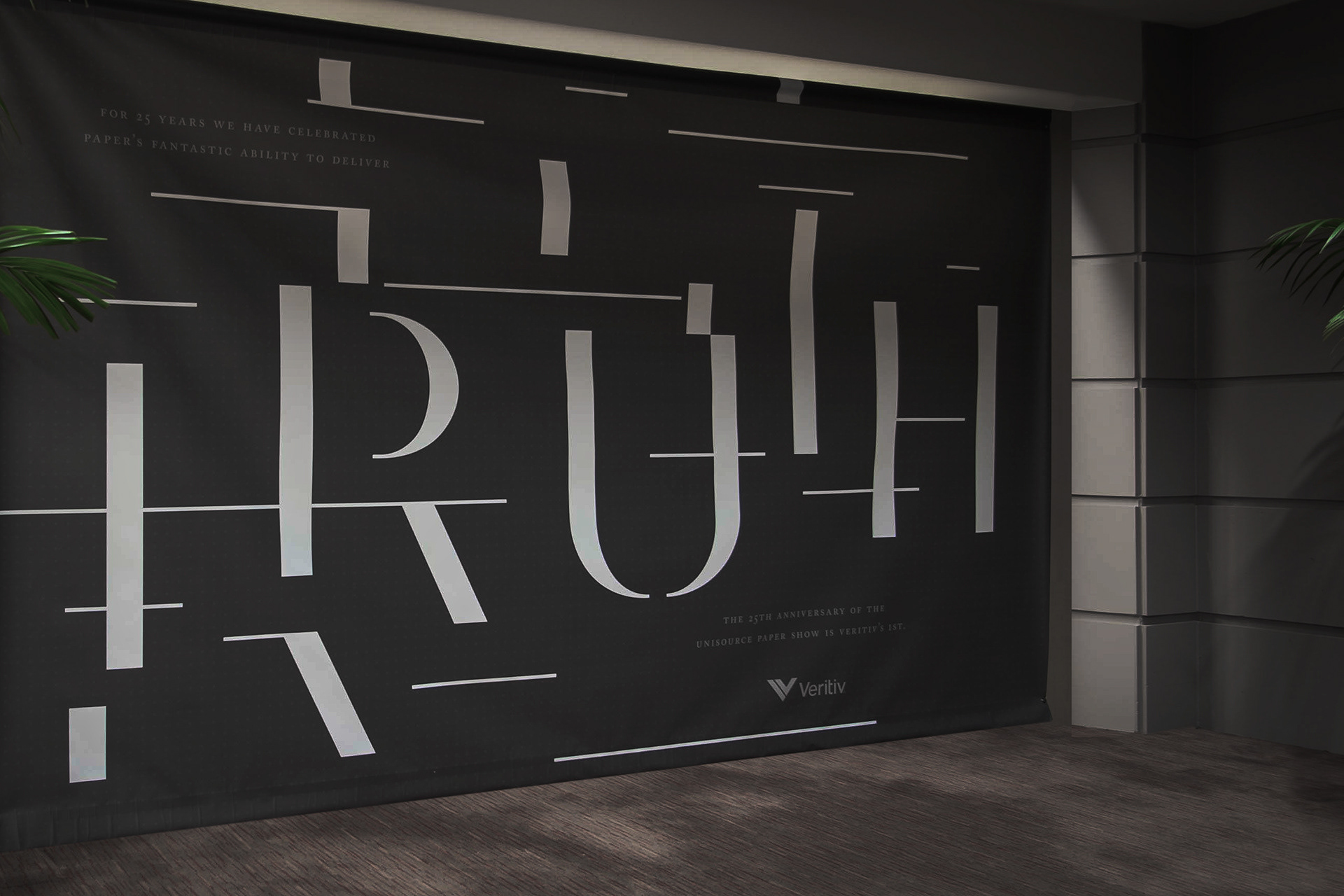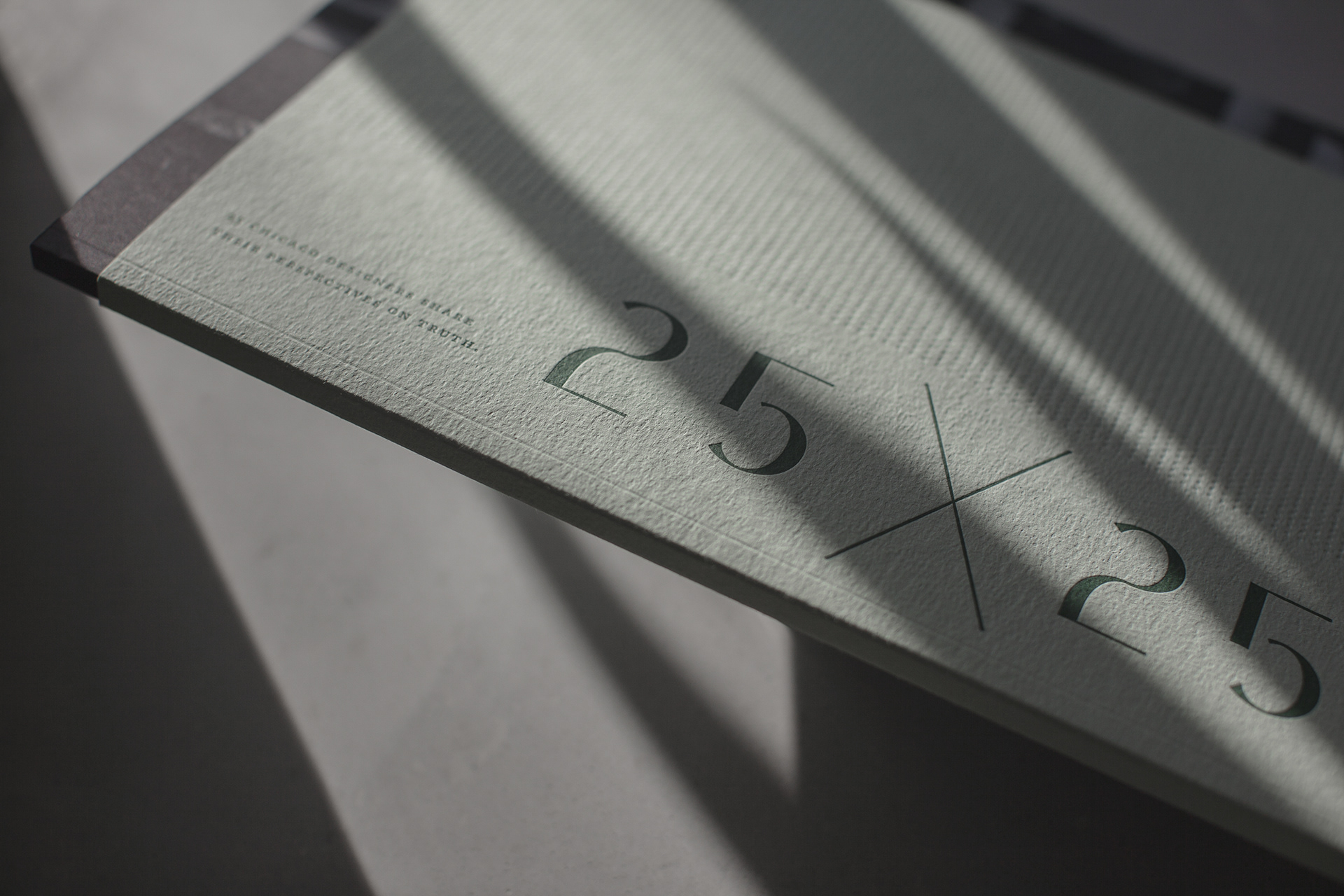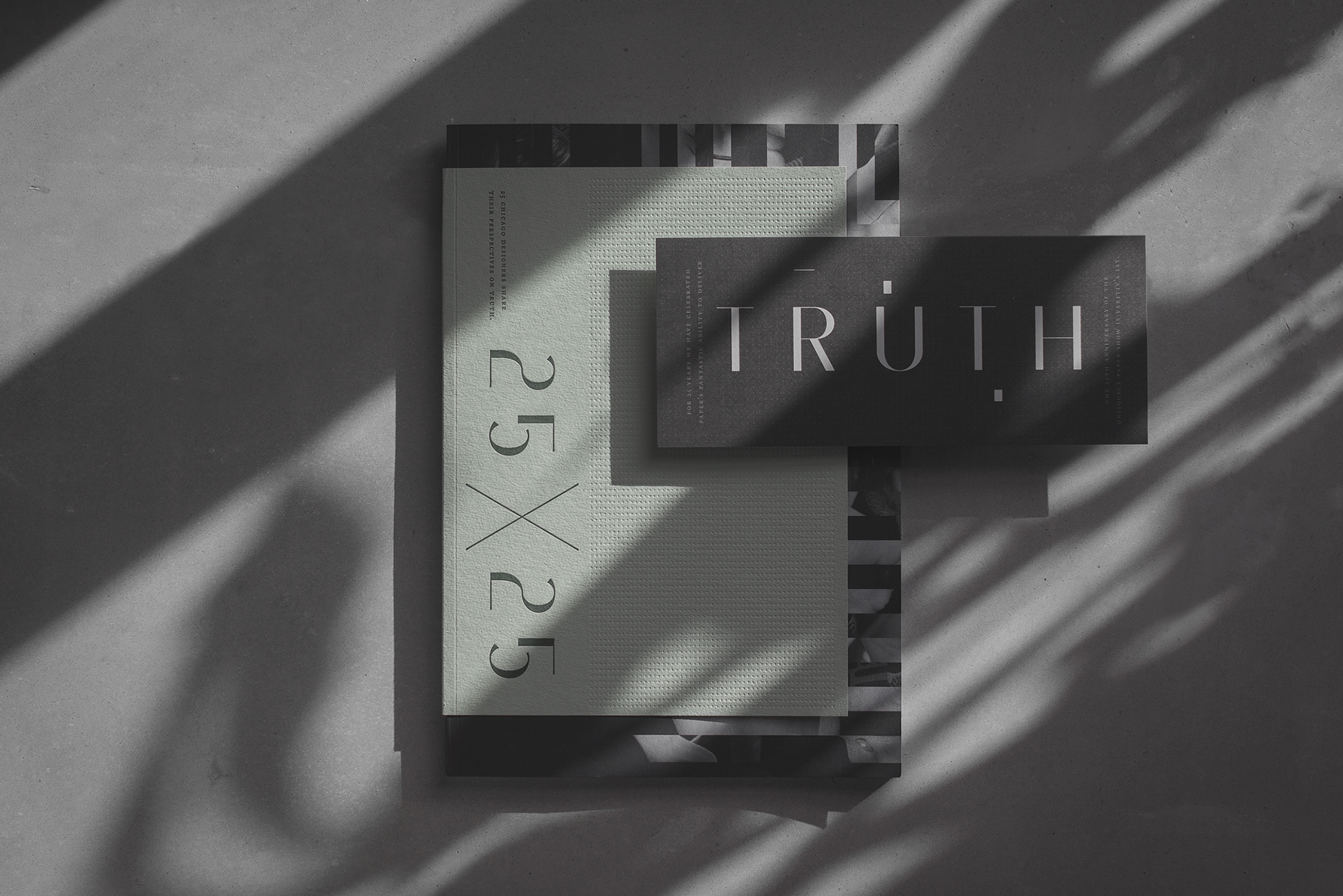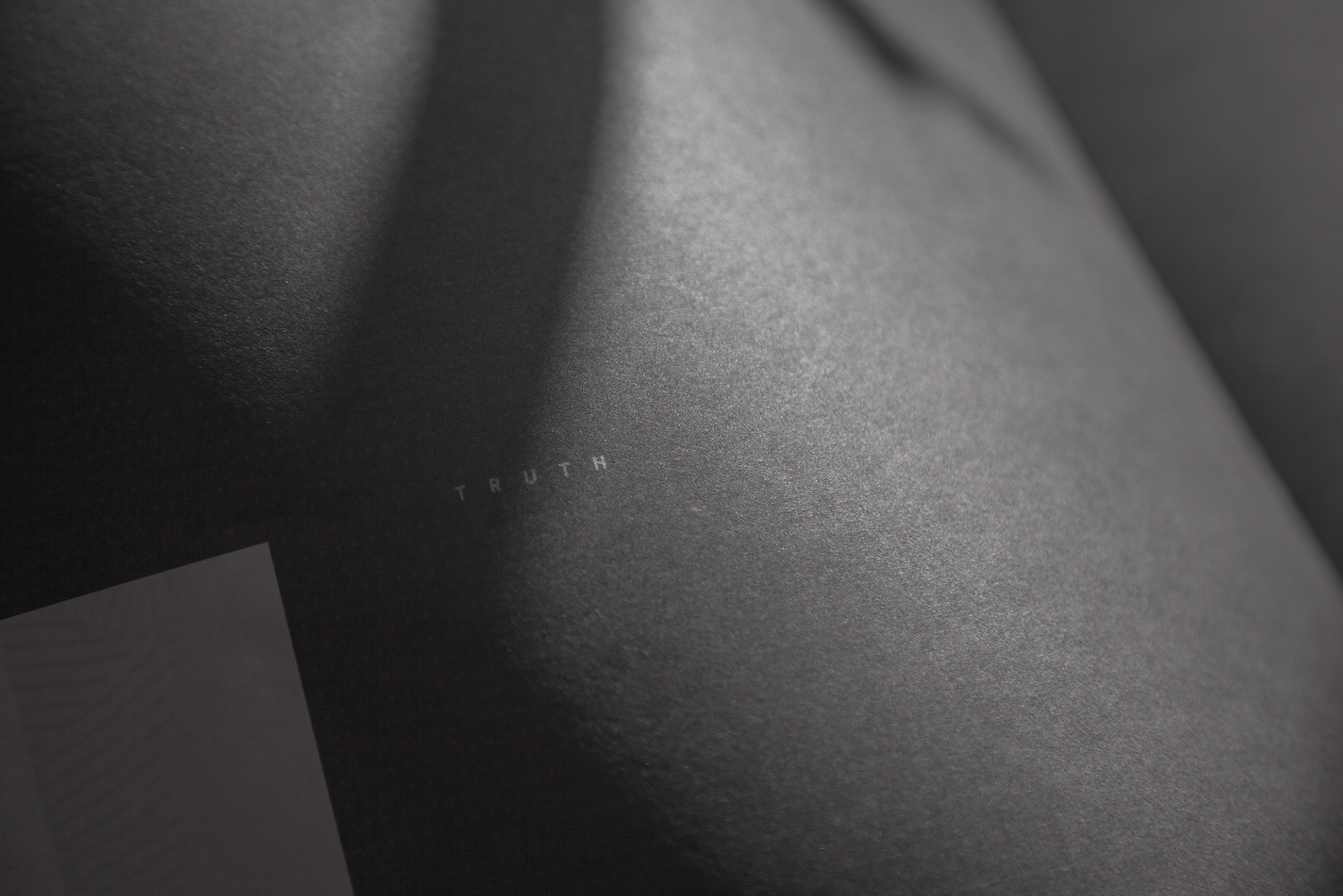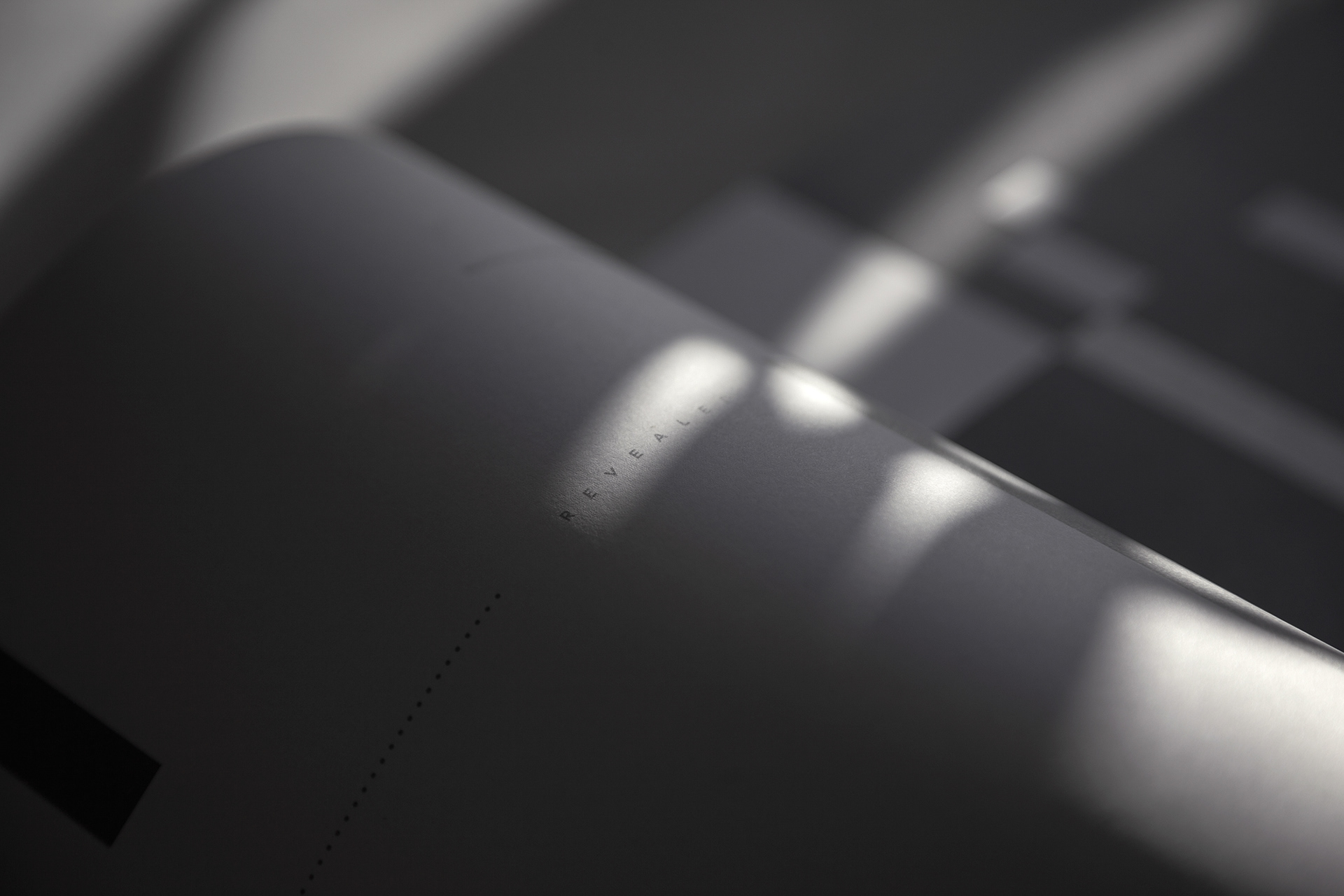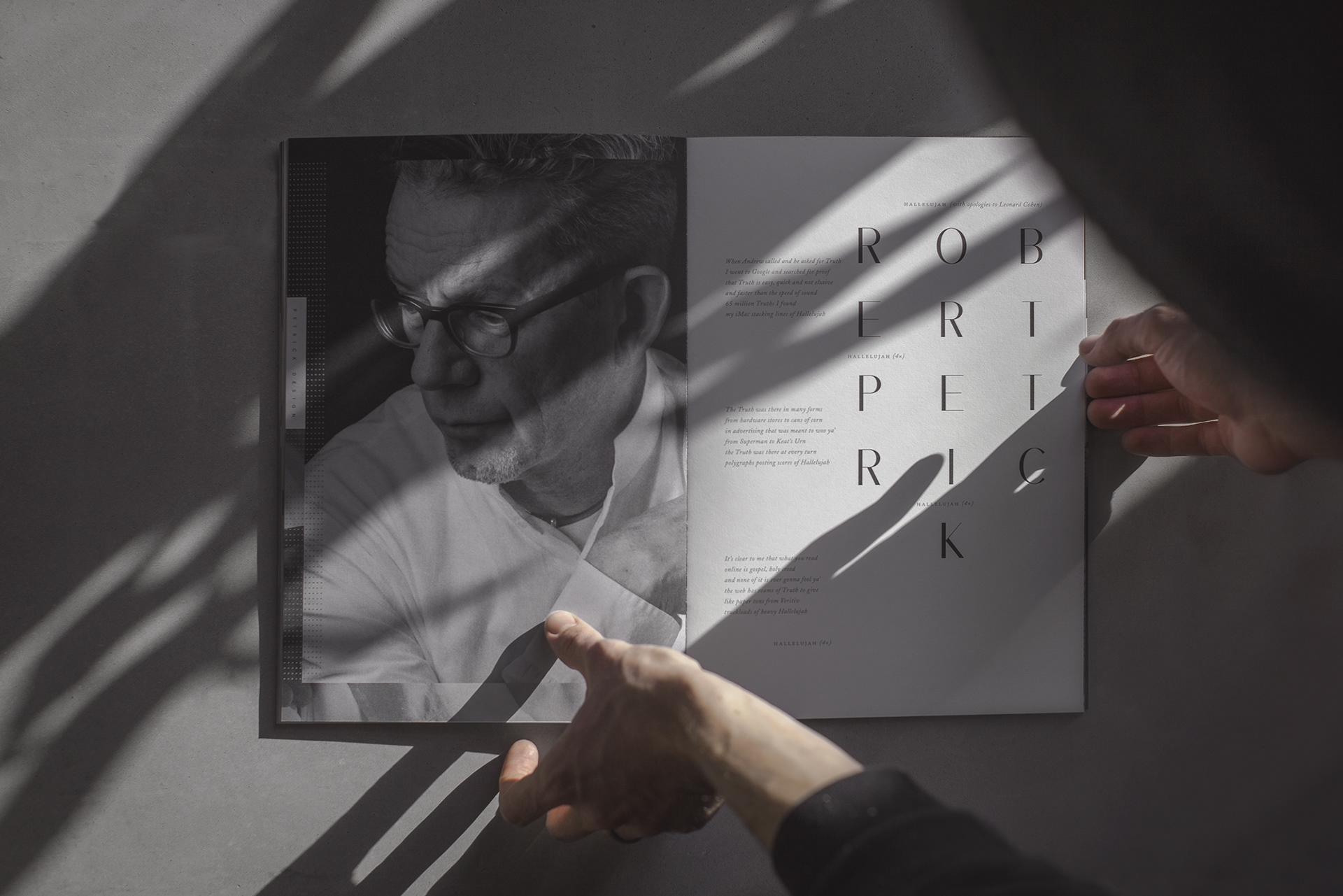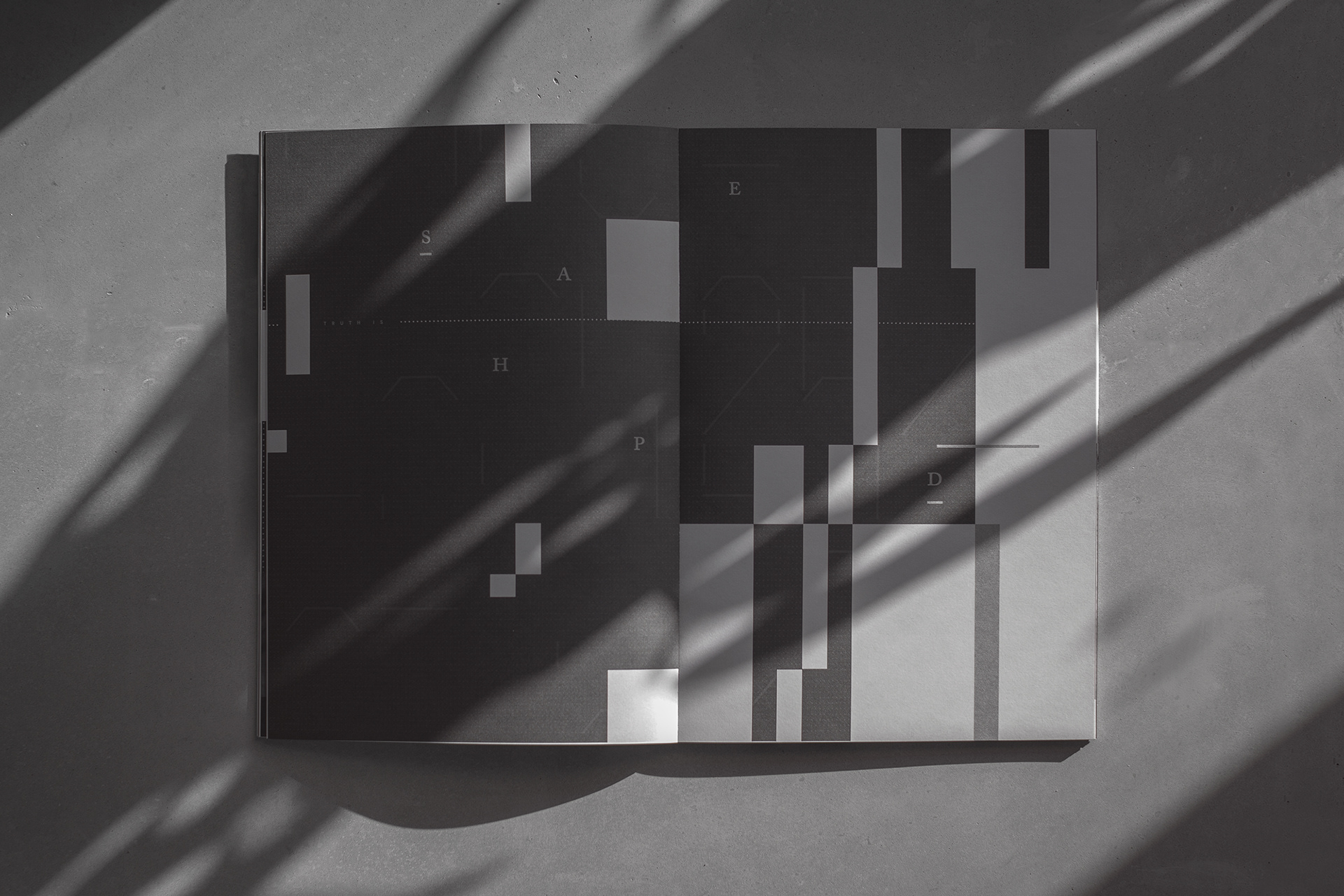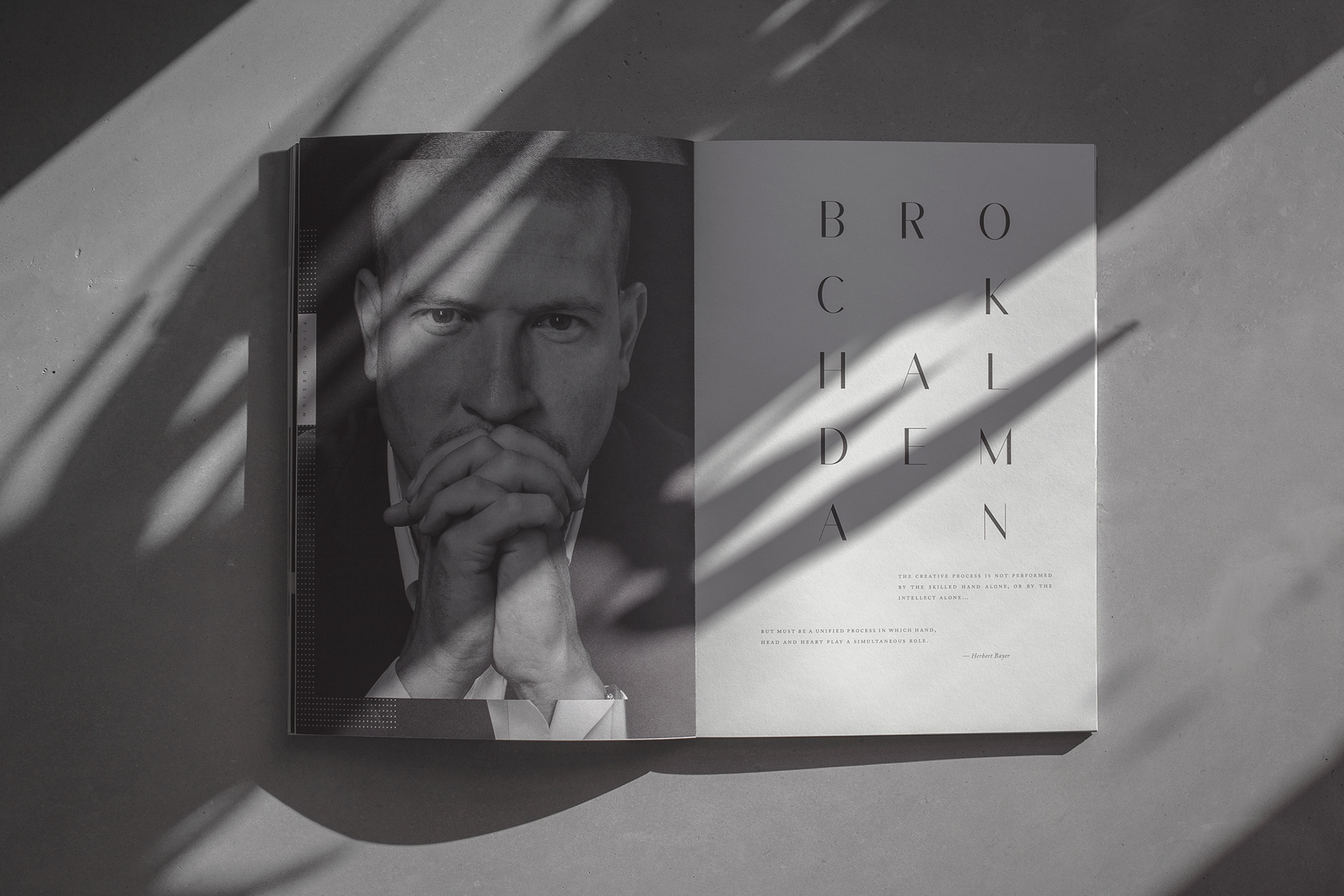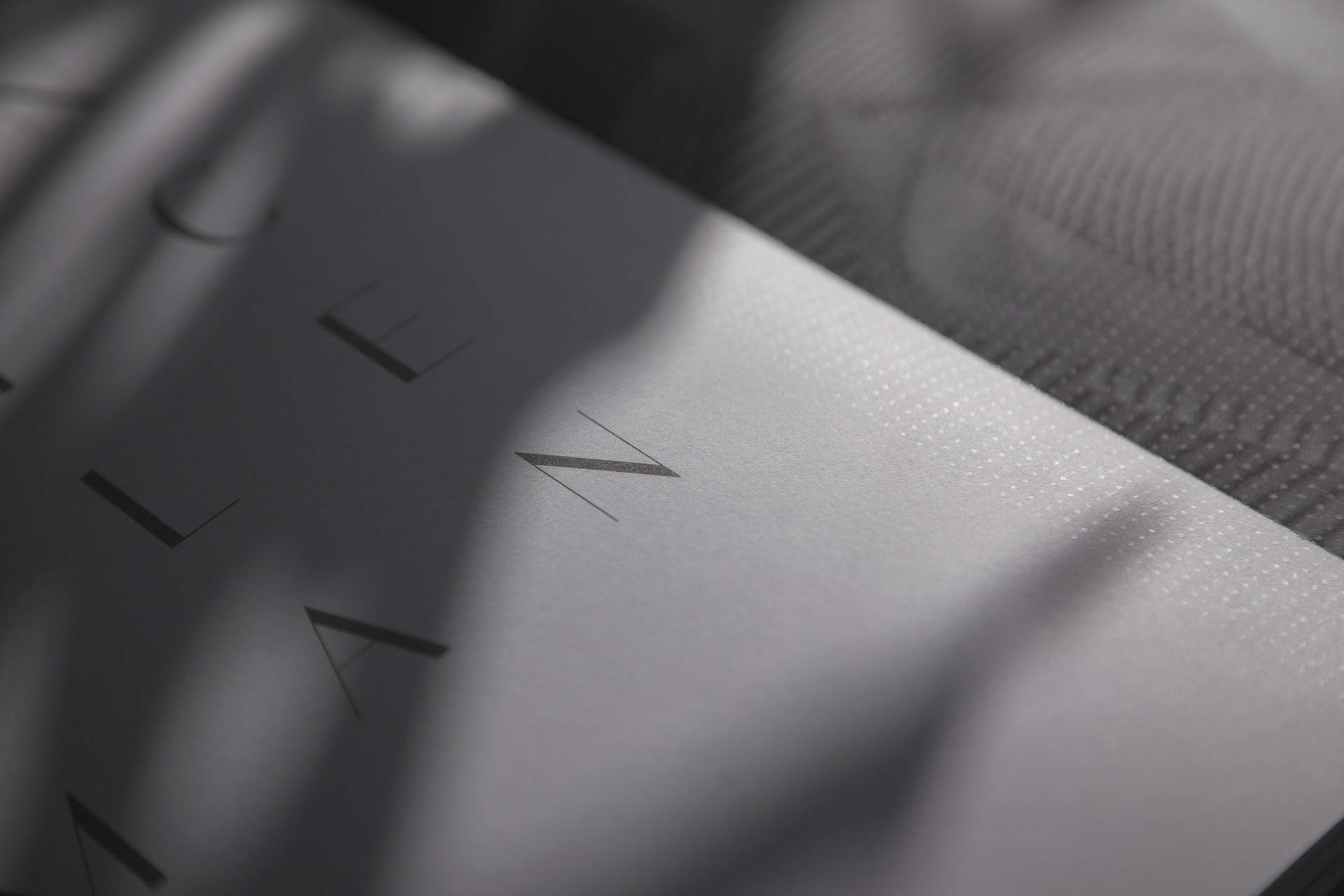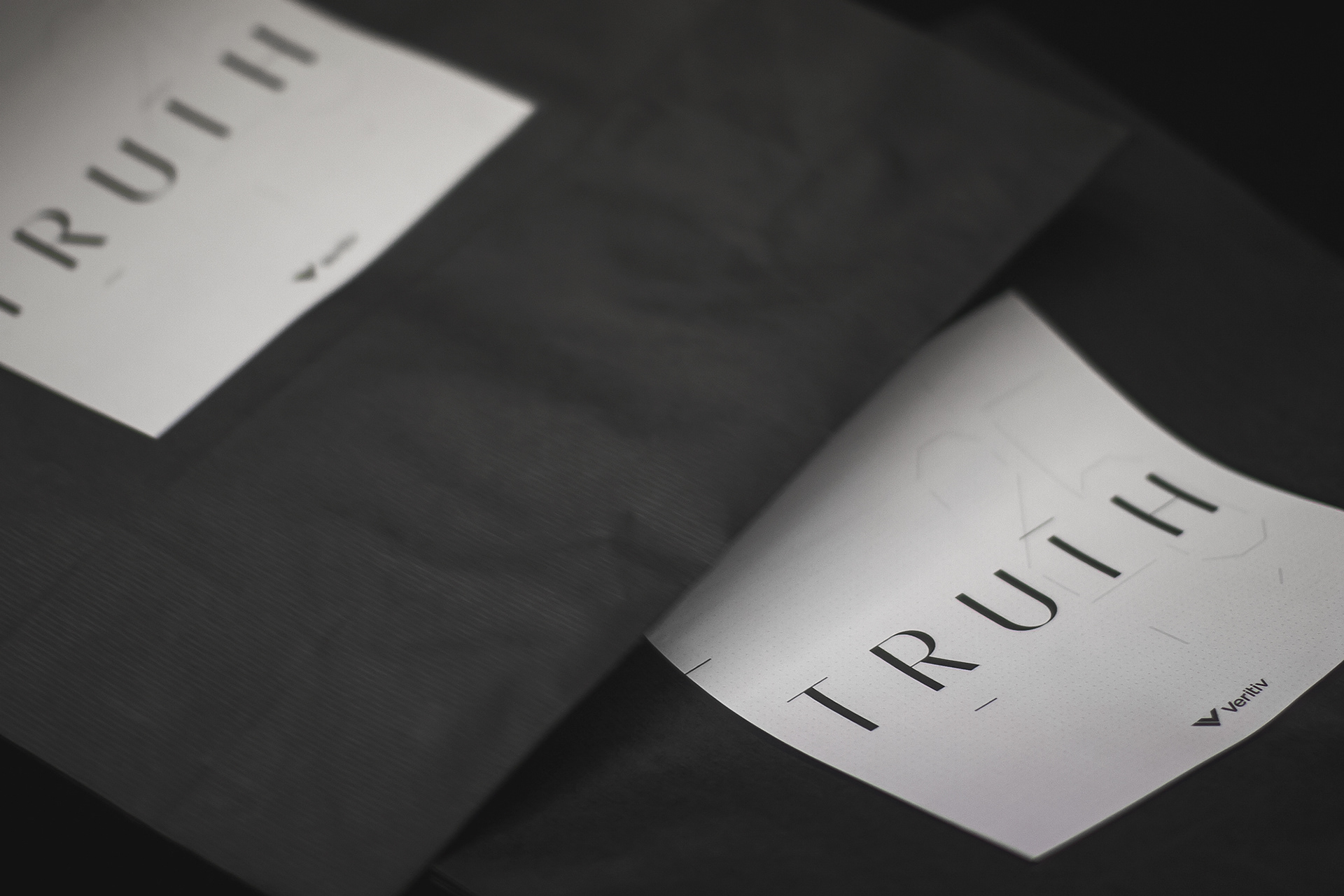 Chicago's Annual Paper Show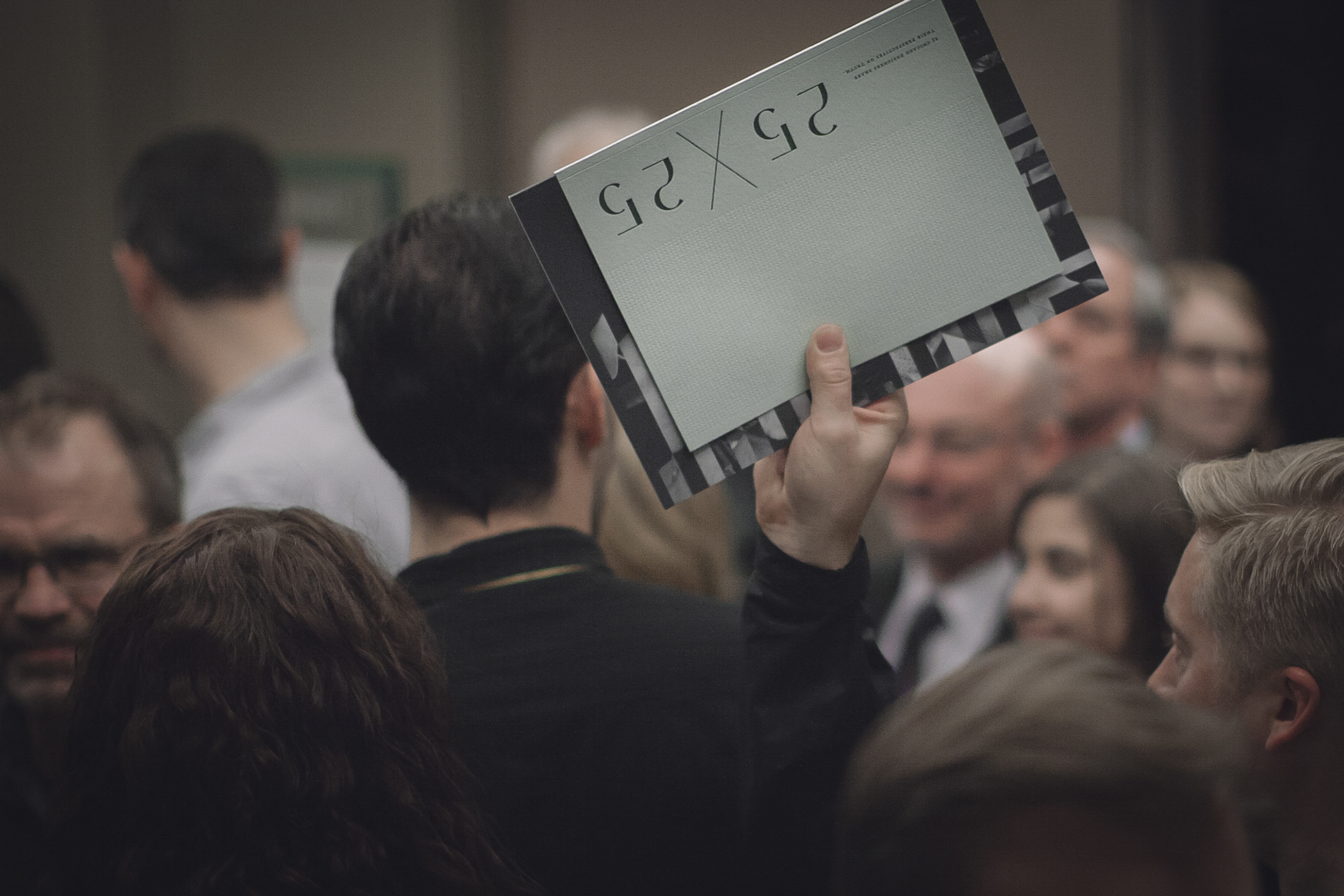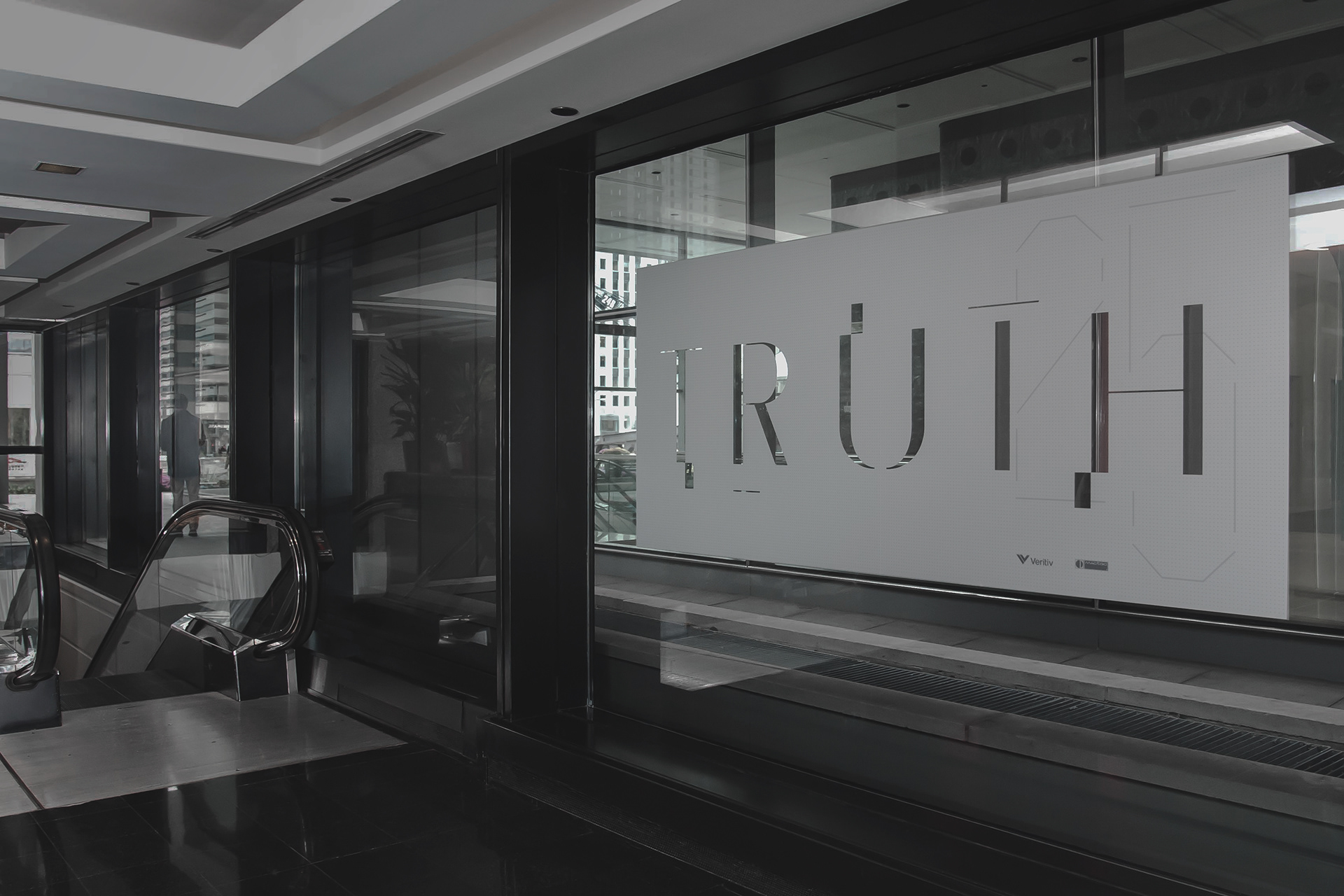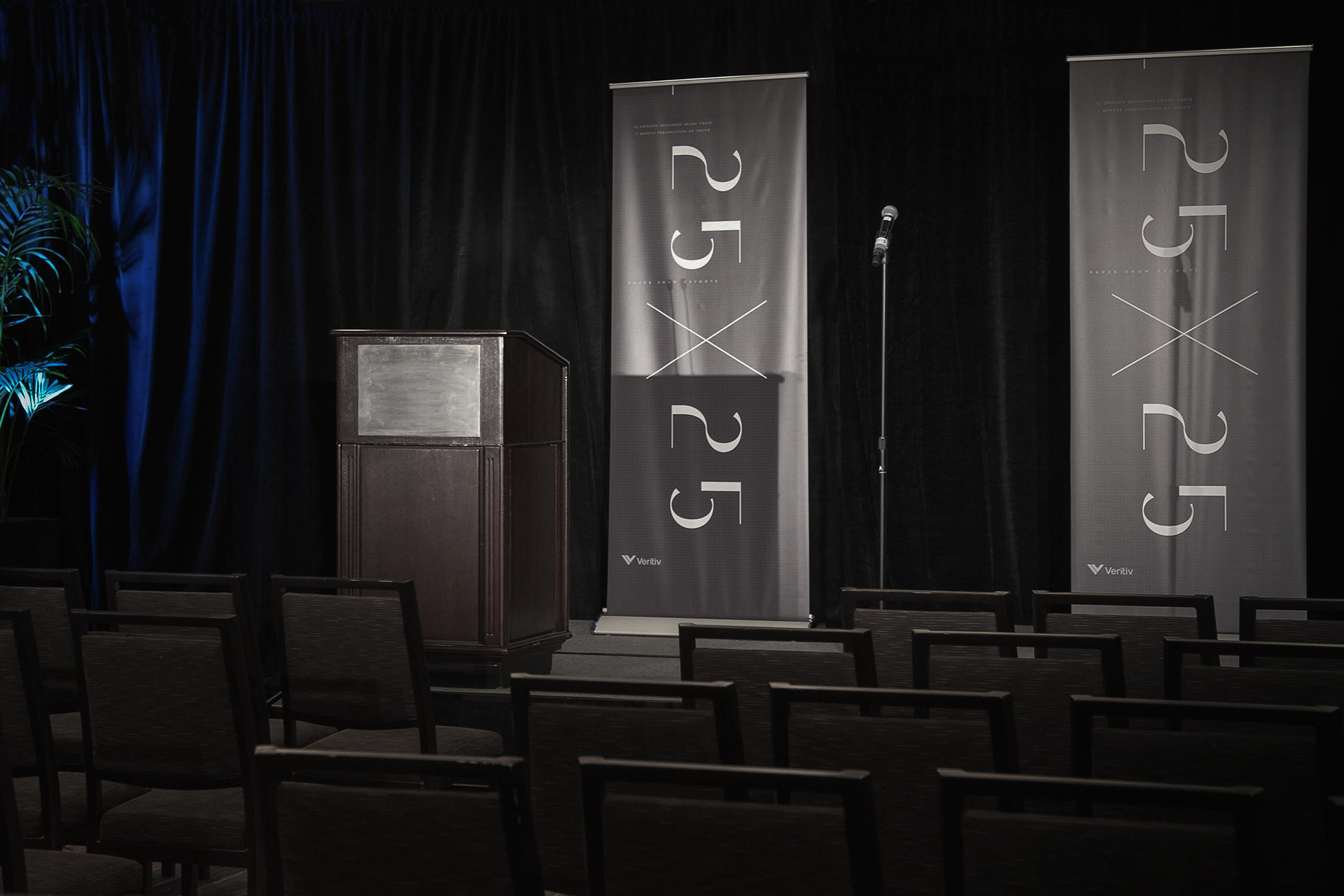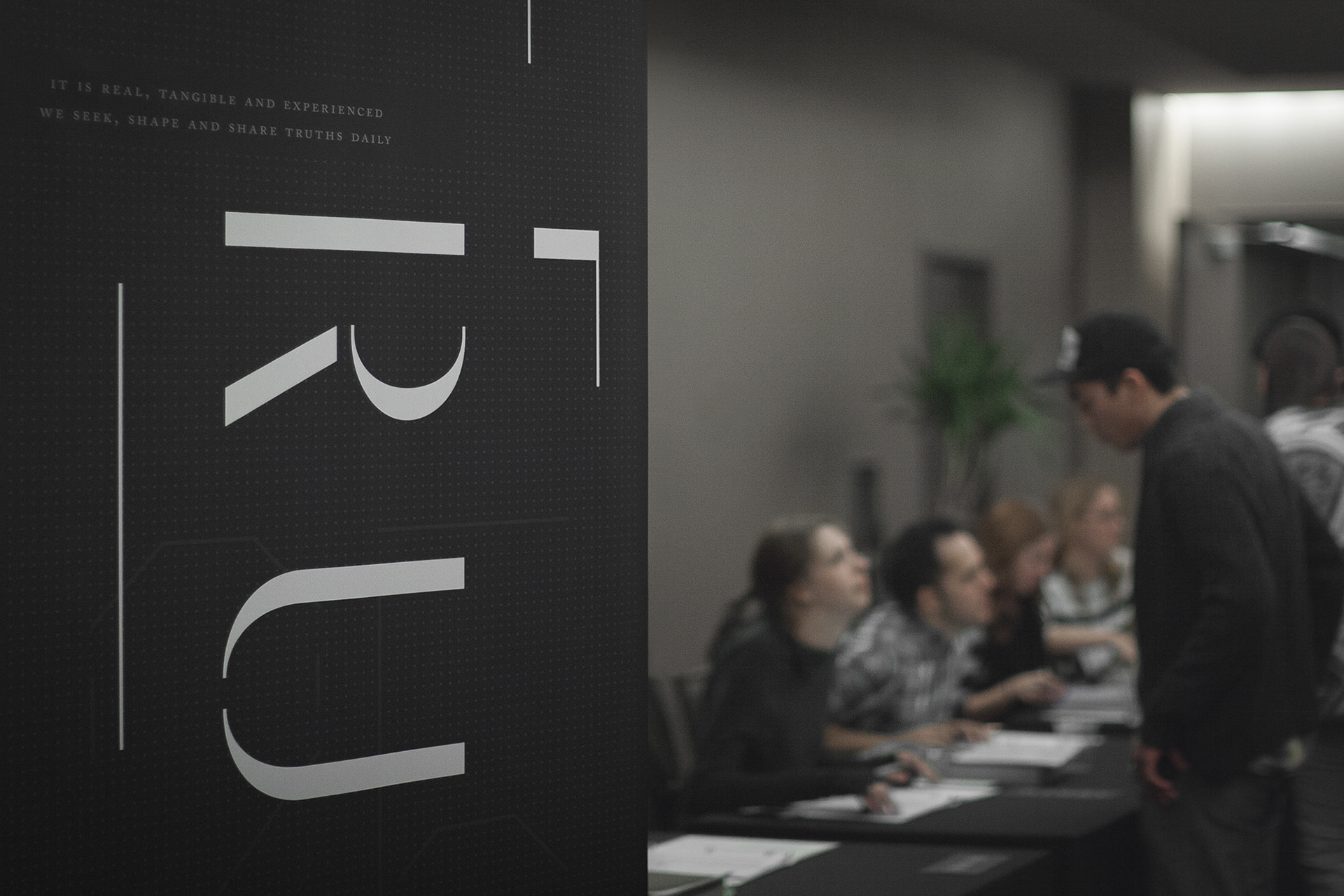 Credits
Design
Photography
Print Production