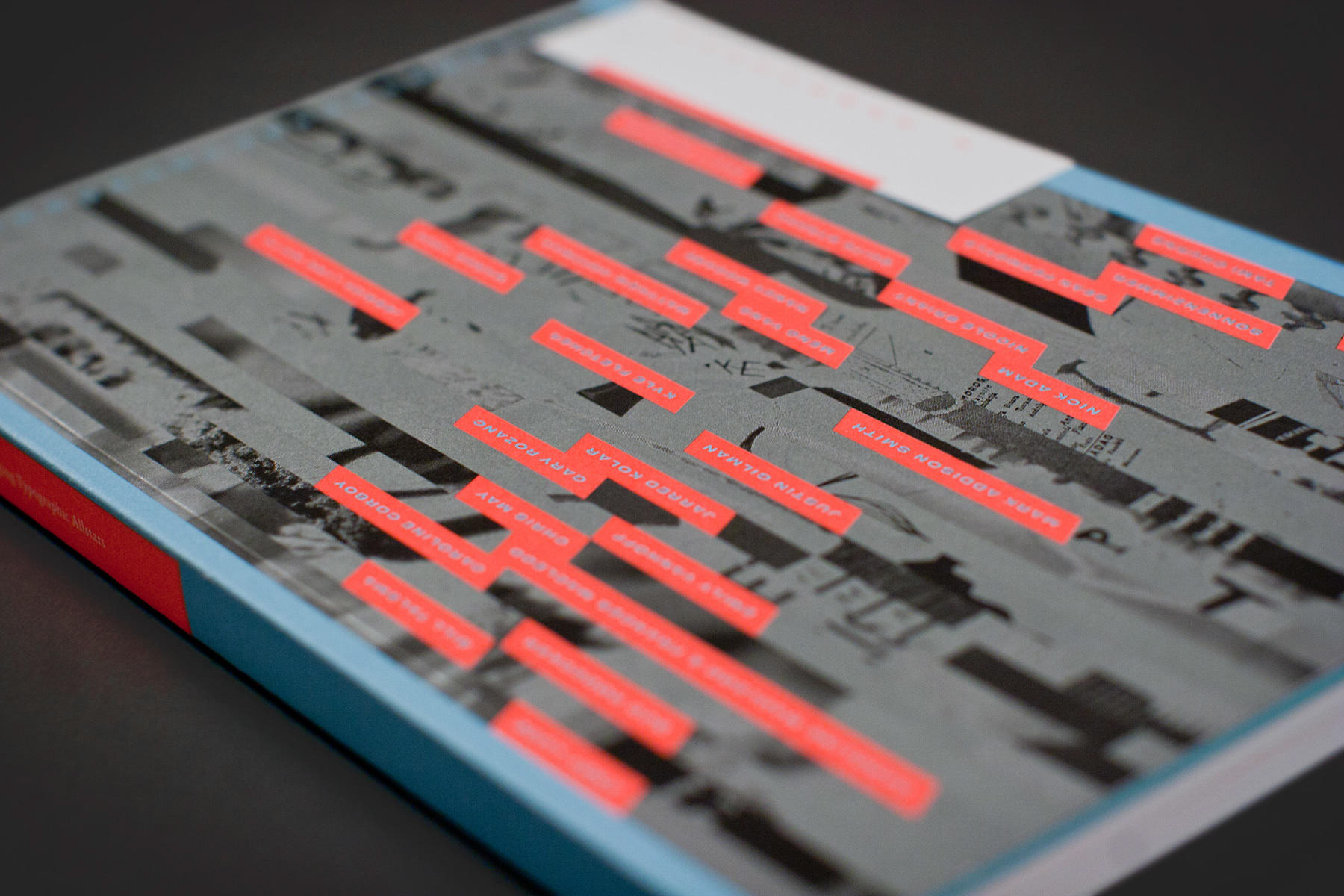 During my time at Firebelly I had the honor to concept and design three Typeforce catalogs in collaboration with the studio. The Typeforce 2 catalog is the second in Firebelly's series of books documenting
Typeforce
, the annual art show and celebration of typography and lettering from the design community. This book was designed collaboratively with Will Miller and Darren McPherson. 
Laid out with distinctive color-coding featuring custom mixed fluorescents and a dimensional stamped foil, the book is a vibrant tribute to the art and artists, the ideas that bind them and the event that brought it all together.
Photos from the opening reception are filtered in red,
pages detailing our own motivations and philosophy in blue,
and in between we gave each contributor space to share their perspectives and thoughts on the whole experience.