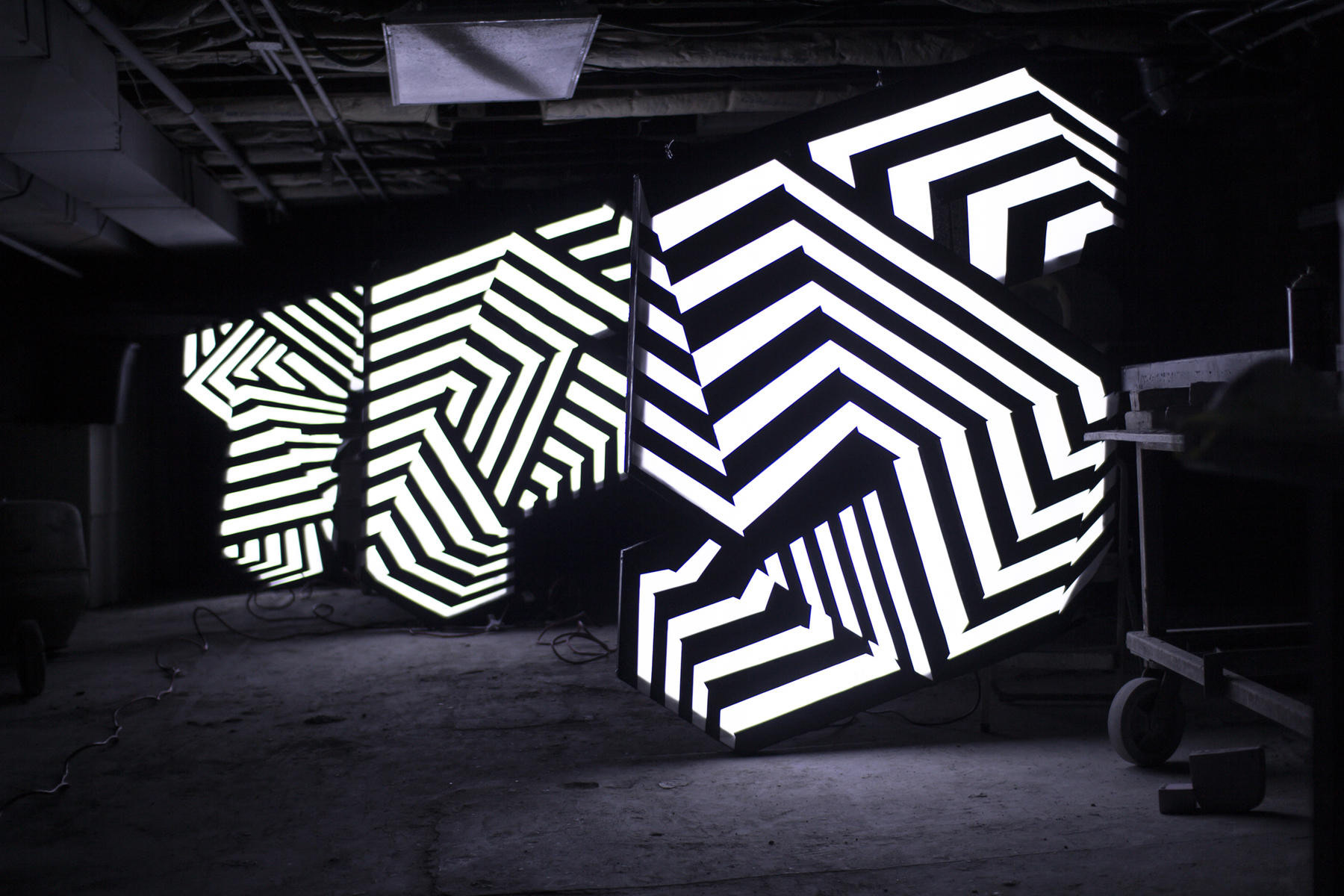 Credits
Design
Construction
Easy is rarely worthwhile. Our title wall for 
Typeforce 5
 was anything but, and it was absolutely worth every second it took to design, build and install. 
We're not afraid to get introspective around here, especially when it comes to our process, which is equal parts ritual and intuition. We build in room to learn and experiment on the fly. Like sharks trailing the scent of blood in the water, we follow our instincts, changing course as required, but we're also highly disciplined and skeptical of easy answers. 
Next we brought our blueprints into the third dimension. We used 2x4s to build wooden frames for our letterforms, covering each in three layers of oversized vellum, to which we meticulously applied strips on strips of black masking tape in our custom dazzle pattern. We cut foam insulation boards to back each letter, but first painted and rigged them with rows of LED strip lights.
Finally, we suspended the finished forms in the window at Co-Prosperity Sphere, announcing that year's Typeforce exhibition had officially begun.