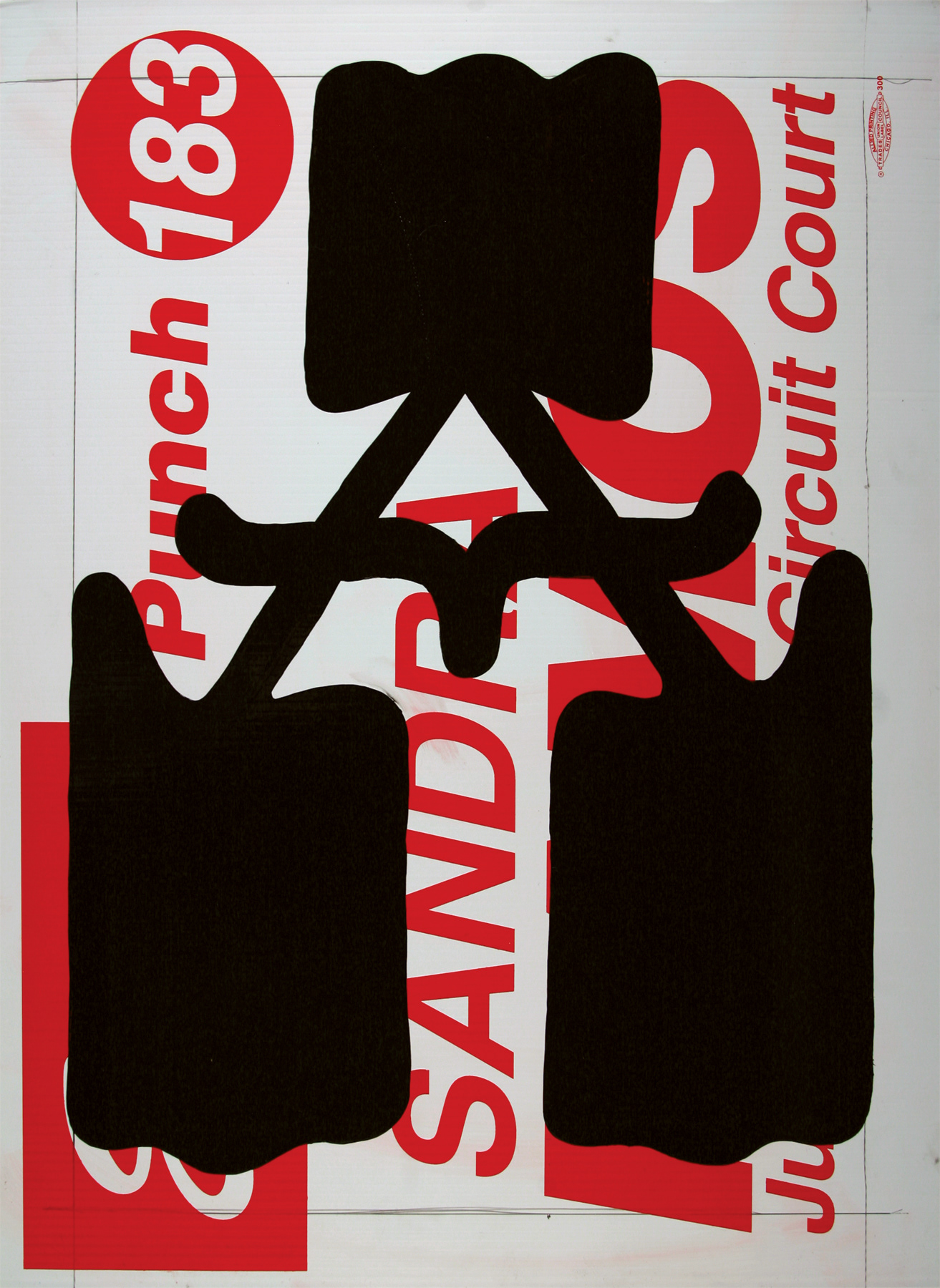 Rare-Form's objective was to offer moments of visual silence while celebrating the power and the beauty of letterforms. In an act of info-reduction, signage from Illinois primaries was removed from public spaces to be repurposed as canvases. Violating the one-color graphics with hand-lettering substituted the multiple messages once held by the sign for a much simpler one.

Human history began with the innovation of writing. Applying symbols to surface provides the infrastructure towards lasting, accurately transmitted thoughts, messages, and memories. While the recorded past of our forefathers has allowed culture to develop and evolve, it is with this success that contemporary life has become congested with informational messages. 
Encountering 5,000–20,000 informational messages per day average Americans live in a perpetual state of sensory overload, ill-effecting their space and time. These two elements are the foremost important factors we base our experience on. Each sadly has limited quantities for which an over abundance is inappropriately utilized, thus negatively impacting the human condition.
This project served as a moment to deliver and celebrate something simple while reducing complex messages and the congested visual landscape. The slab-serif letters are a custom alphabet created for this project. Each was freestyled with brush in hand using one-shot enamel.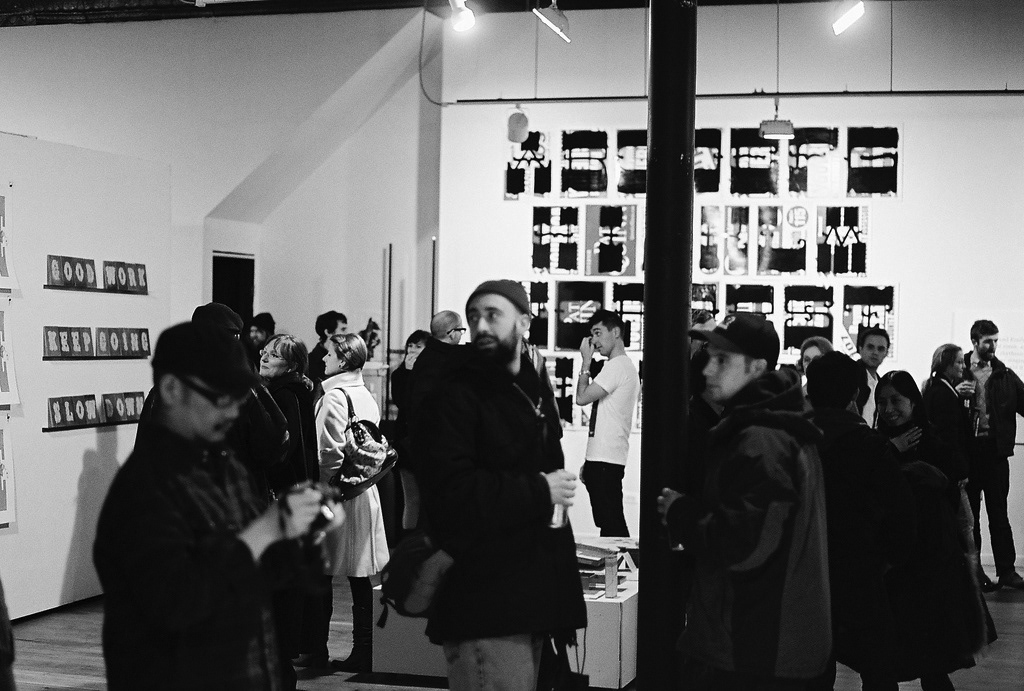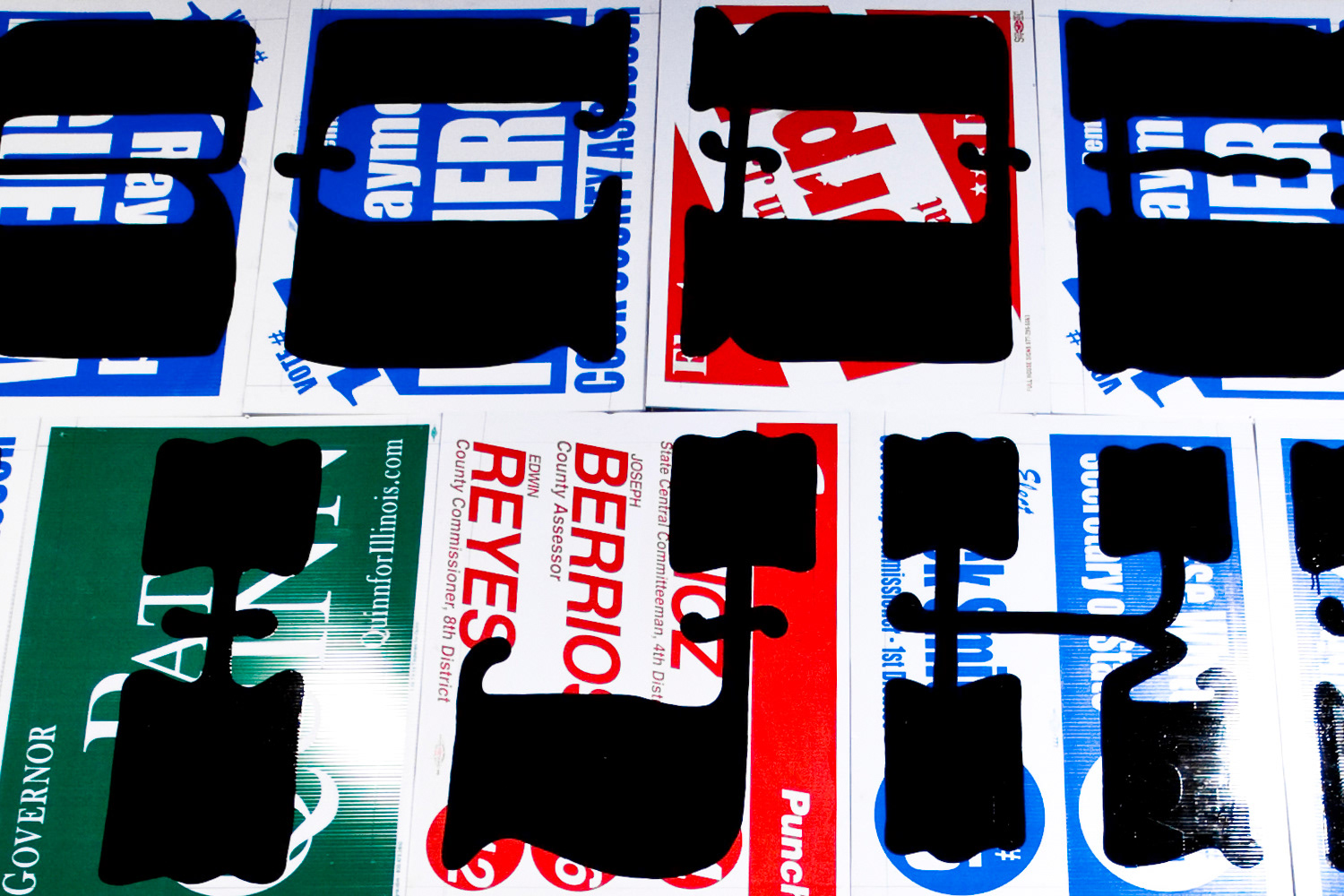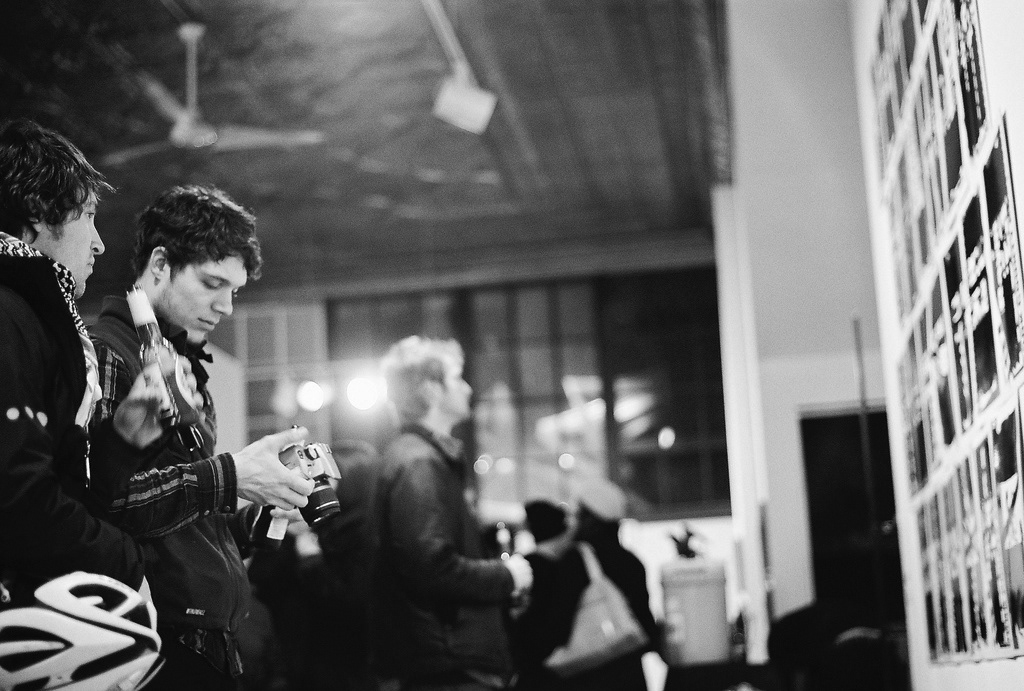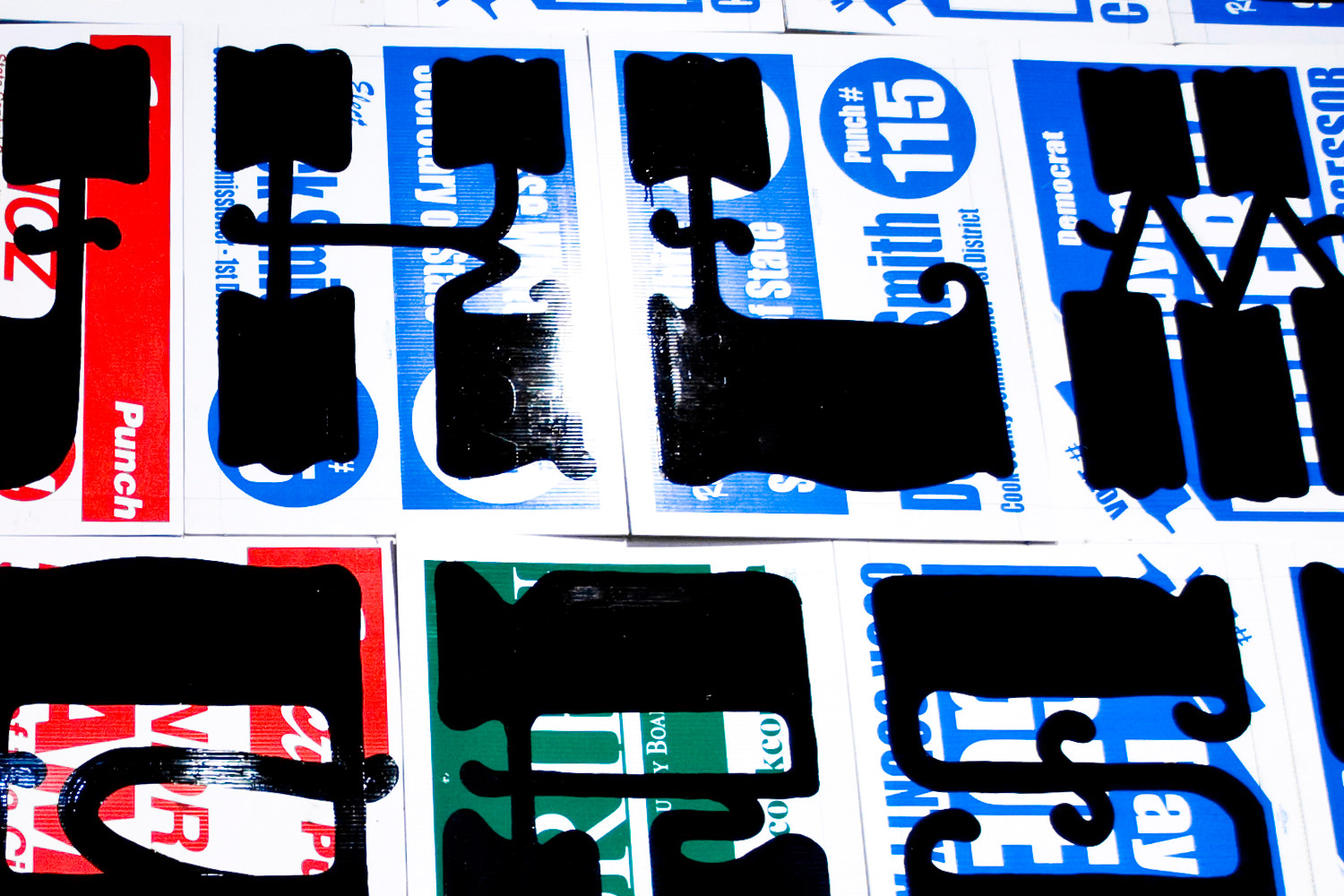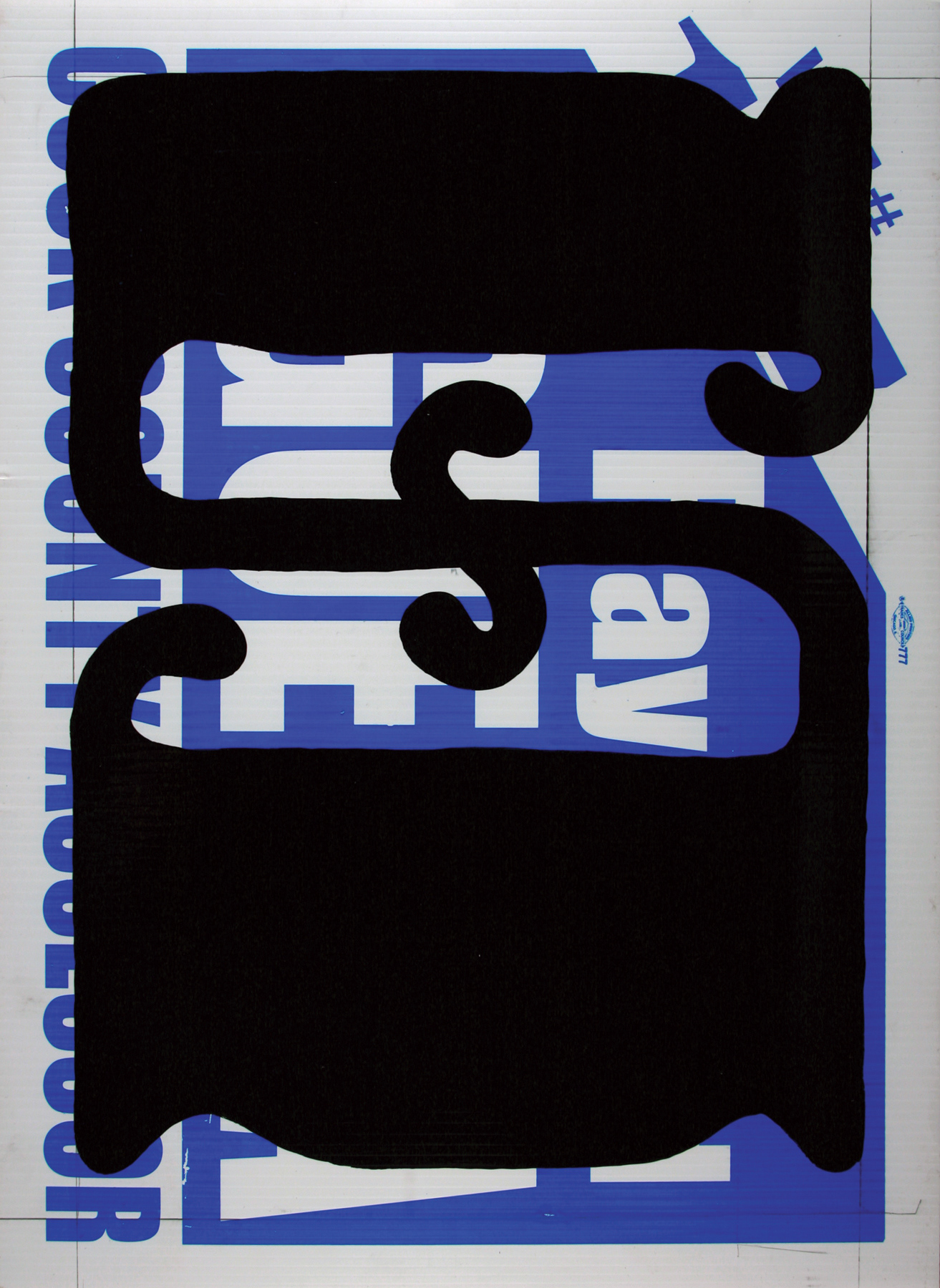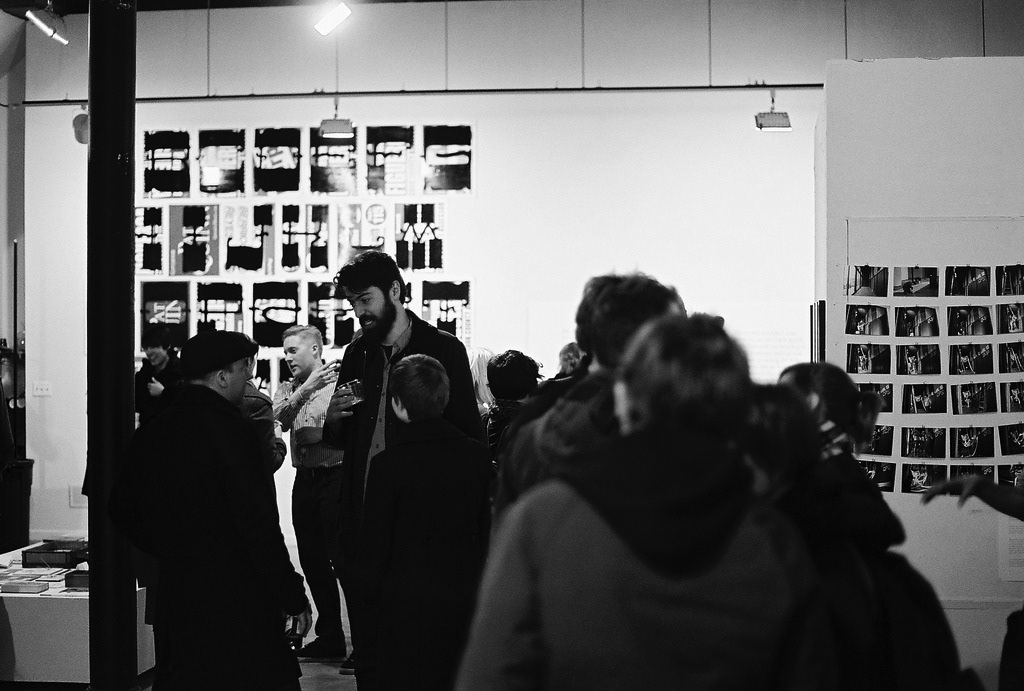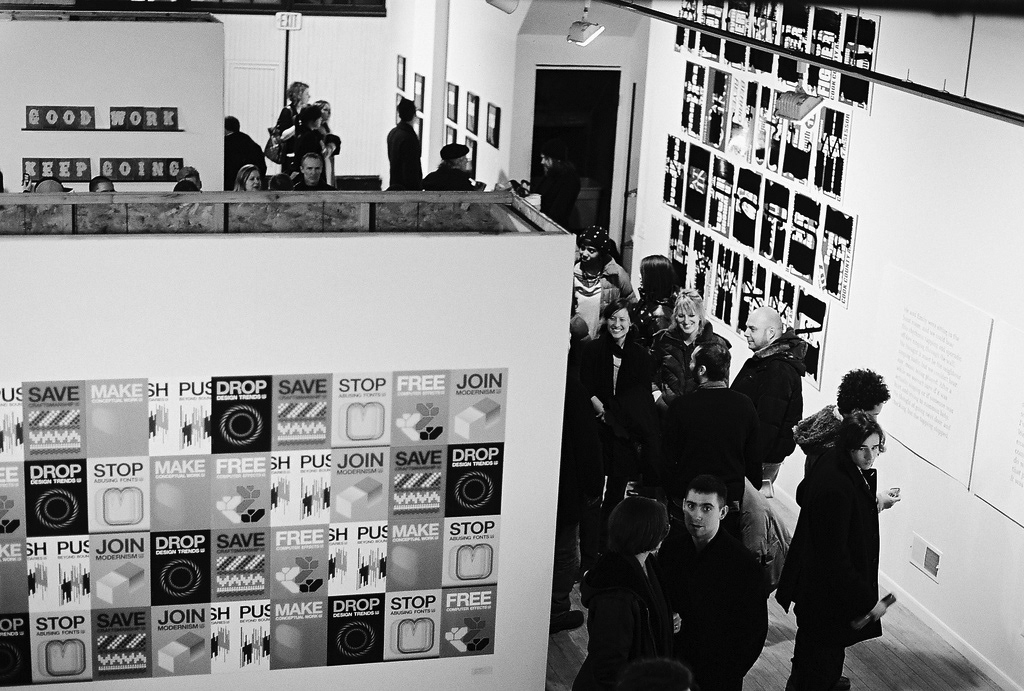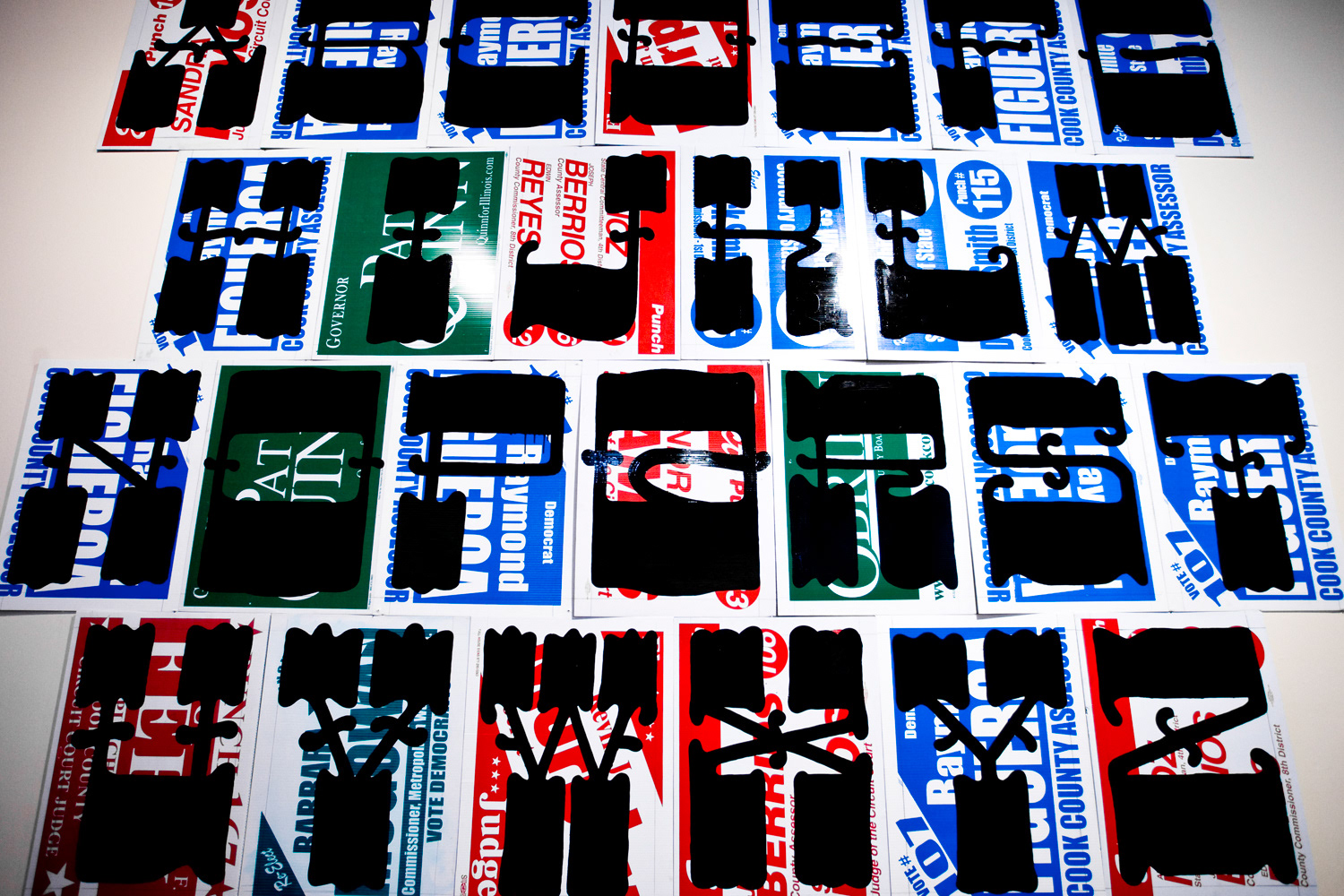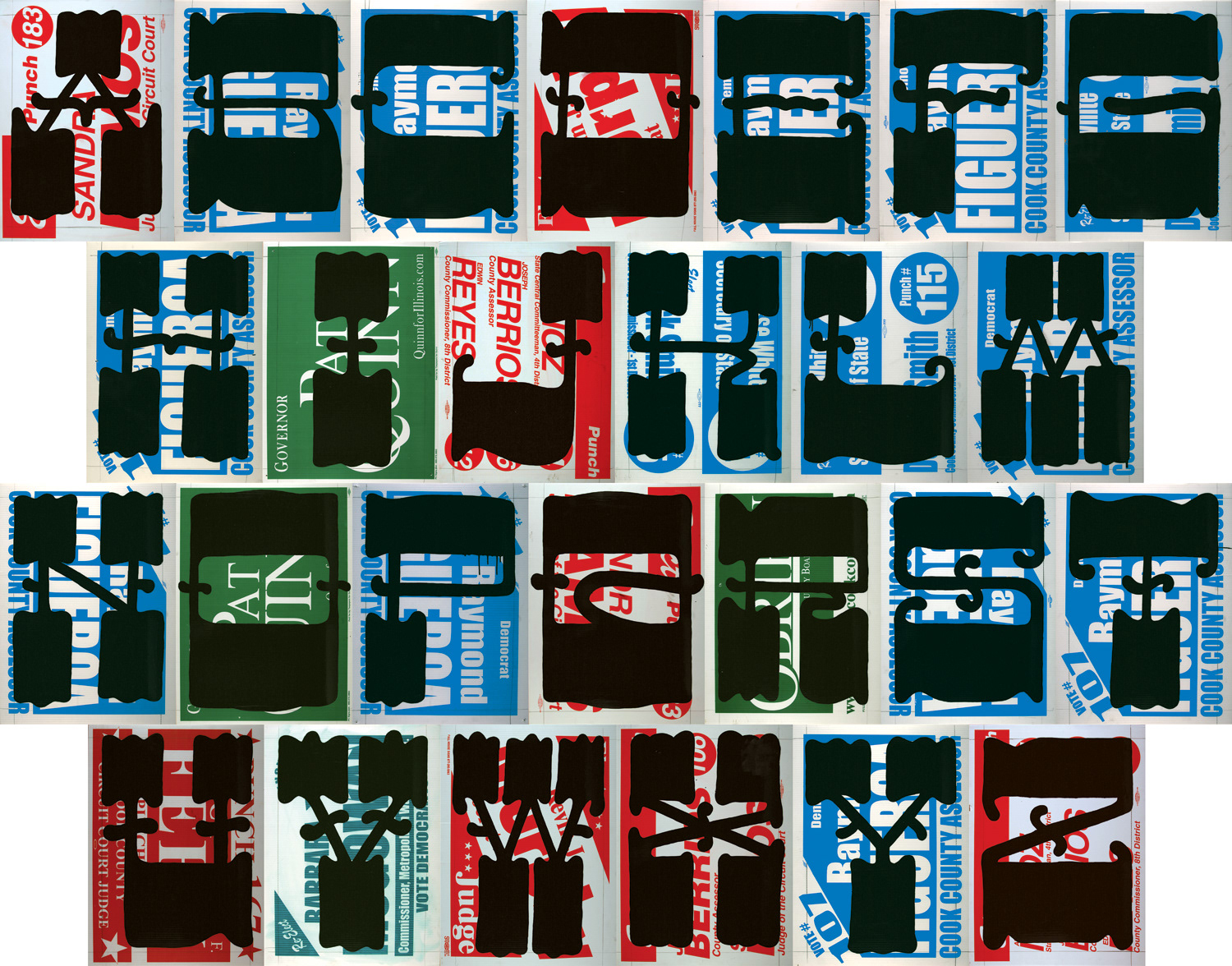 Credits
Permanent Collection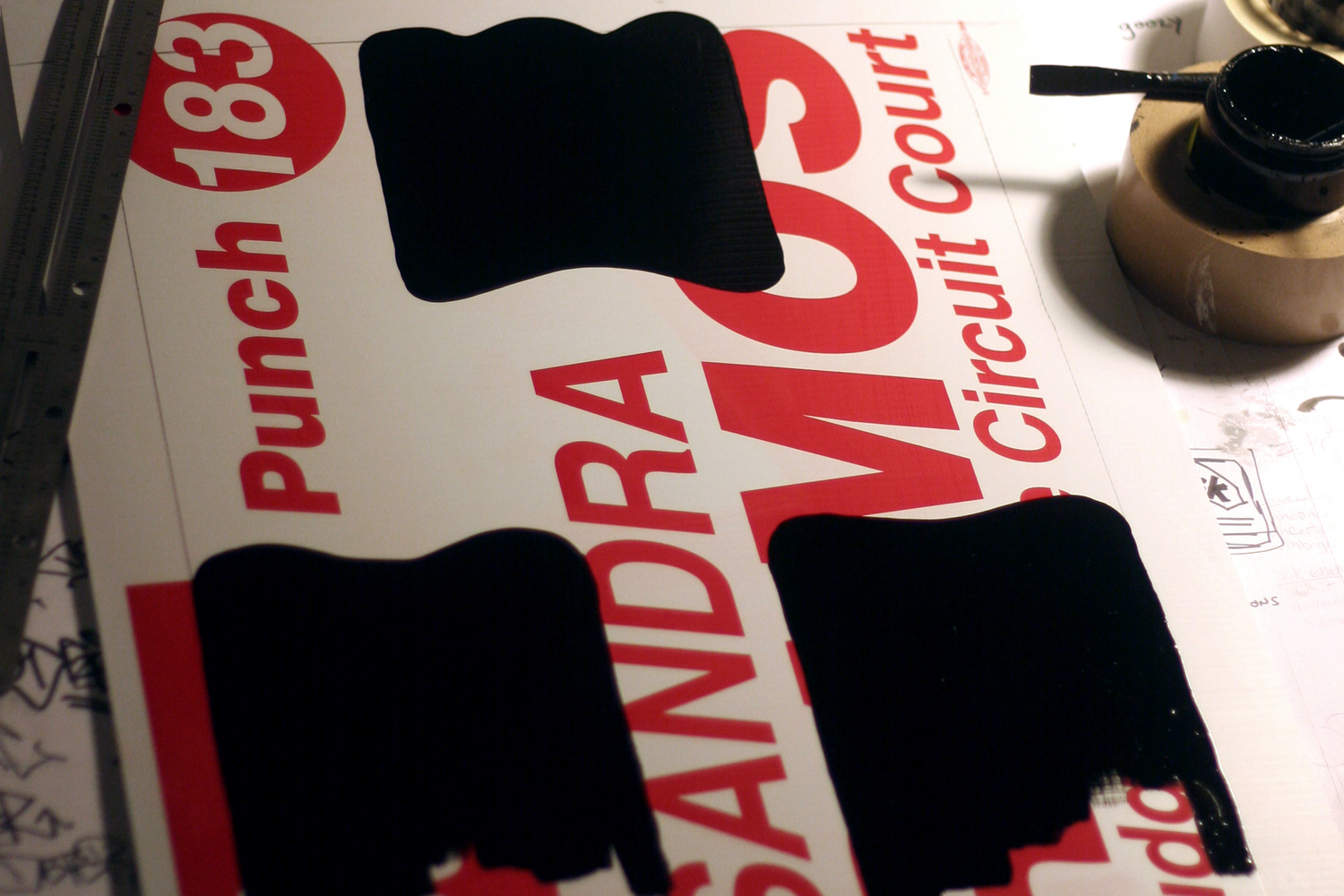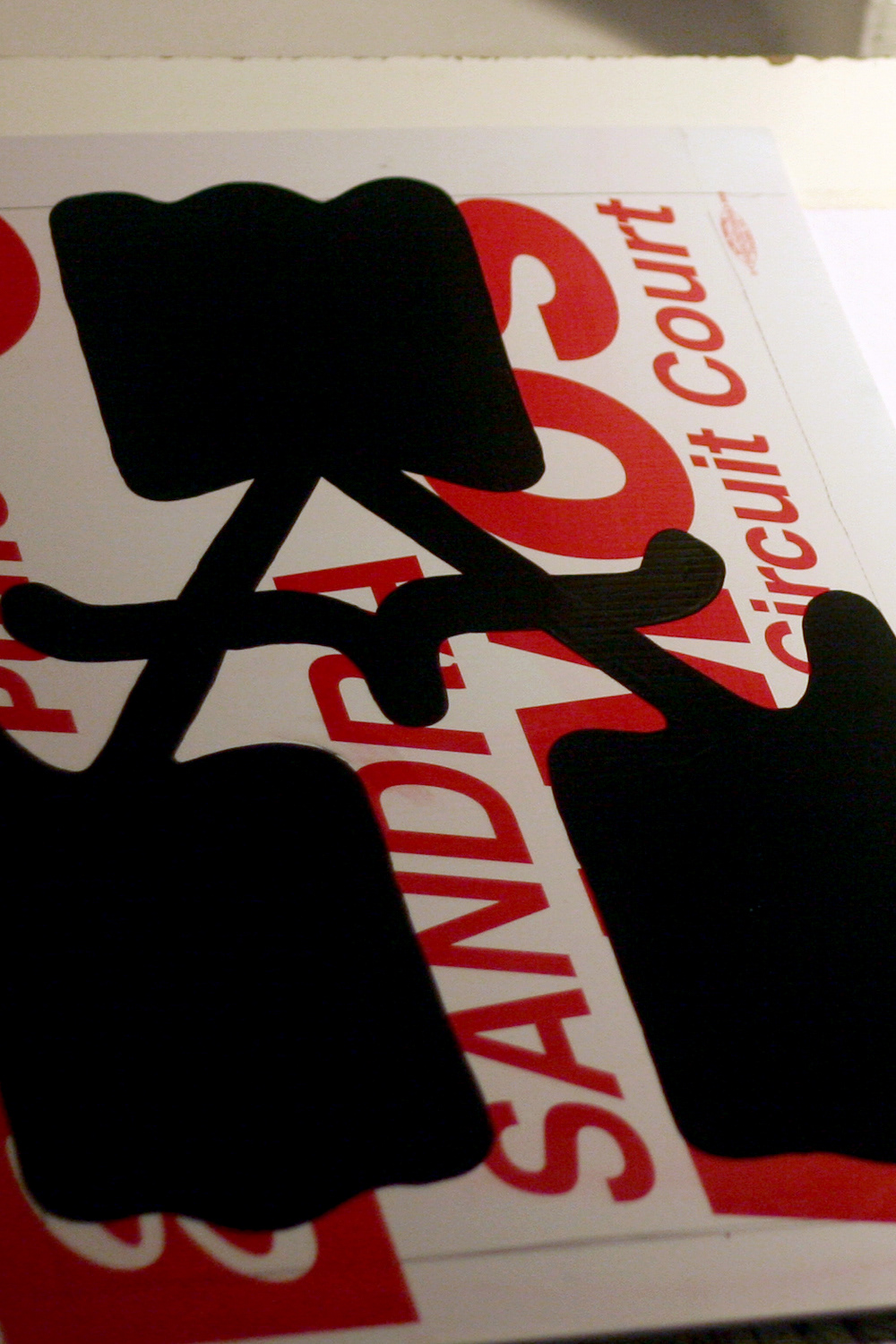 After the Typeforce exhibition, Rare Form was acquired and permanently installed in 3st Studio. Also on display inside Thirst are rare and unique work by
Ed Fella
,
Paul Rand
,
Paul Sahre
,
Frank Gehry
,
April Greiman
,
Mike Perry
,
Dennis Ichiyama
,
Jason Pickleman
,
Marian Bantjes
,
Sonnenzimer
, to name but a few.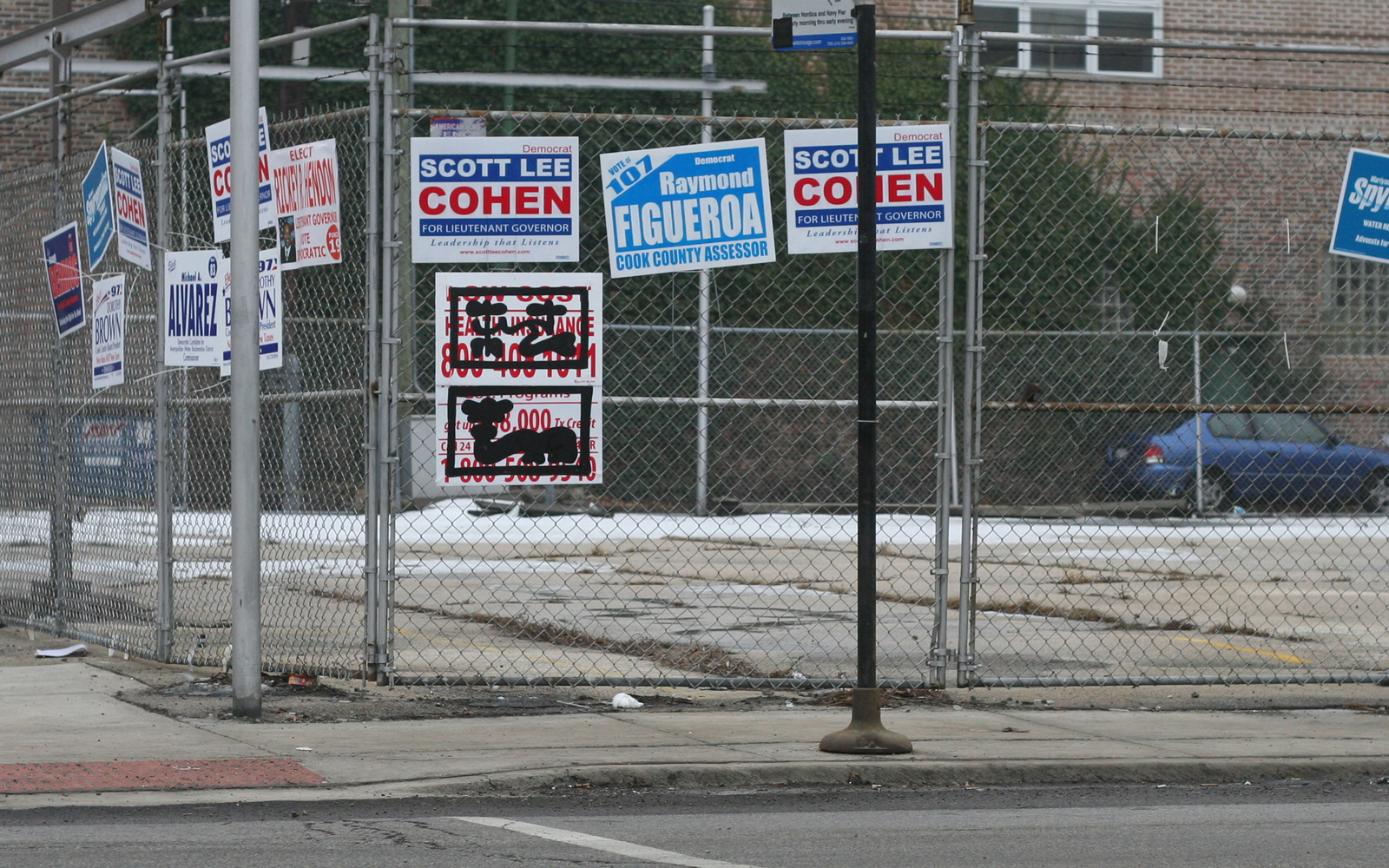 This project began as an experiment in form and placement, yielding hundreds of variations city-wide public installations. 
Displayed individually as well in groupings, we are privy to observe each character outside of its common codependent context of conveying a message. Sans-statement, these letters will not judge your lifestyle, ask you for help, nor will they tell you where to be. Simply these symbols exemplify the power and capabilities of our human kind.