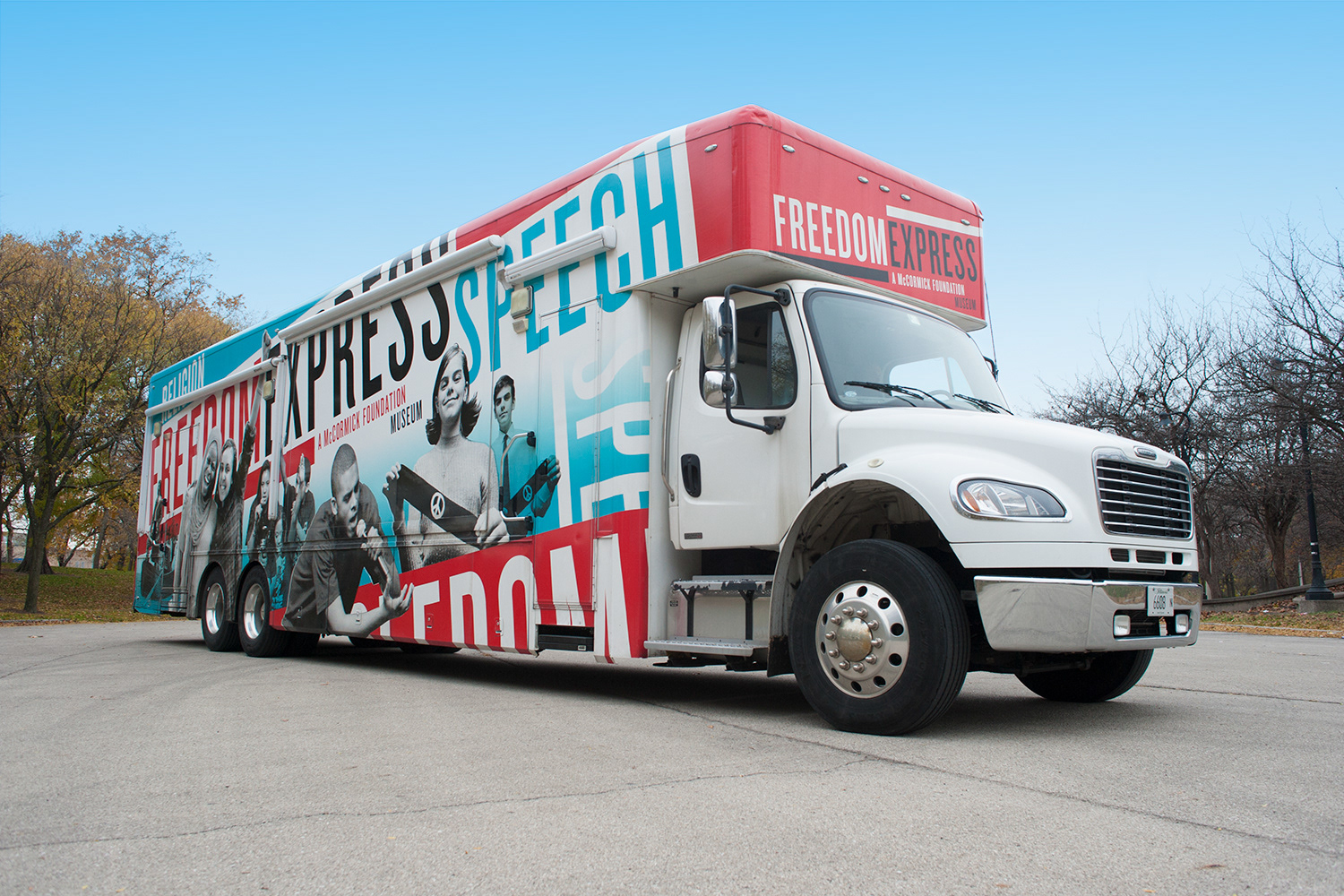 Brought to you by the brain trust at the 
McCormick Foundation
, the Freedom Express was an interactive mobile museum offering an experiential education in the First Amendment.
Housed in a big rig and driven across Illinois, visiting schools and students along the way, the museum was designed to engage, inform and inspire young citizens while providing crucial context for understanding the history and meaning of our Constitution's most cited, and arguably most misrepresented, amendment. 

We wanted to capture the history and evolution of personal freedom in America, with a particular emphasis on youth voices and activism. We layered photographs of recent, young McCormick grantees with found images from the Chicago Tribune's archives, pairing these with impact words set in thick, block type, legible even in movement.

Wrapped around the museum, the collage became a document in motion, showing quite literally the ongoing journey to uphold and celebrate the freedom to speak, assemble and mobilize in America.