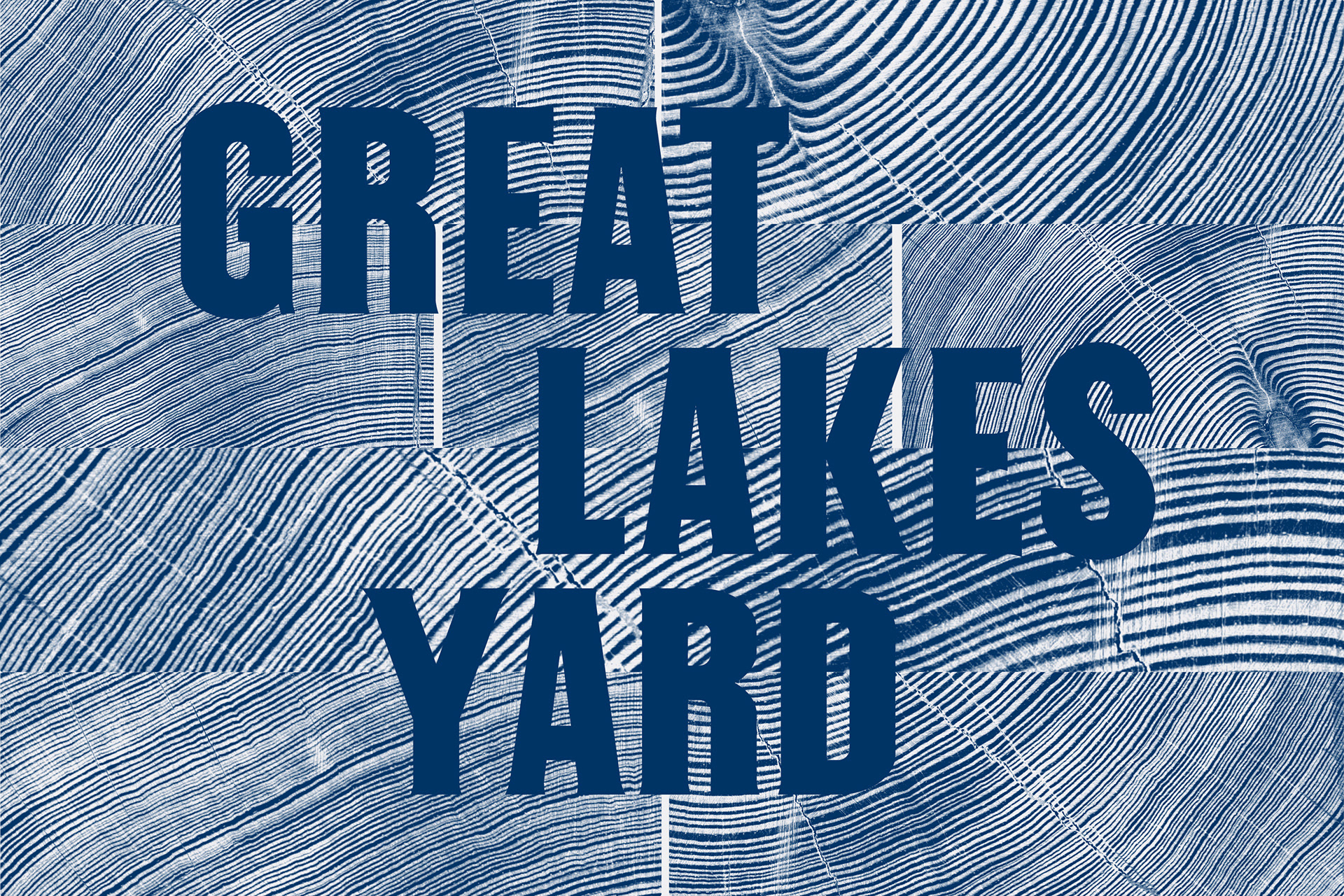 Located in Chicago, Great Lakes Yard is a reclaimed lumber yard specializing in the highest quality heritage building materials. High-character, high-contrast, old-growth wood, that through its characteristics can be traced to where it was grown and how it was processed. Their approach towards salvage preserves the original character that honors the skilled craftsmanship that is evident in our region's historic building stock.
Knowing the importance of tradition, craft, and region to Great Lakes Yard — turn of the century American printing-type would be a starting point. The forms spanned the 1850's to's, crafted with character and visual impact in mind, these letters exemplifying Western culture and American Industrialization.
Inspired by the industrial mid-America of 1850 – 1910 in which the lumber was originally processed, the identity embraces the structural lock-up qualities found across signs and brands of this era. The type specimens looked to for structural inspiration were of the Gothic classification that informed but predated Grotesque typefaces. These turn of the century Gothic types focused on impactful headlines in adverse conditions, as that was what the era's technology provided. These factors rendered machined-like qualities in the letters that created a feeling of being time-tested, strong, proven, and again uniquely American.