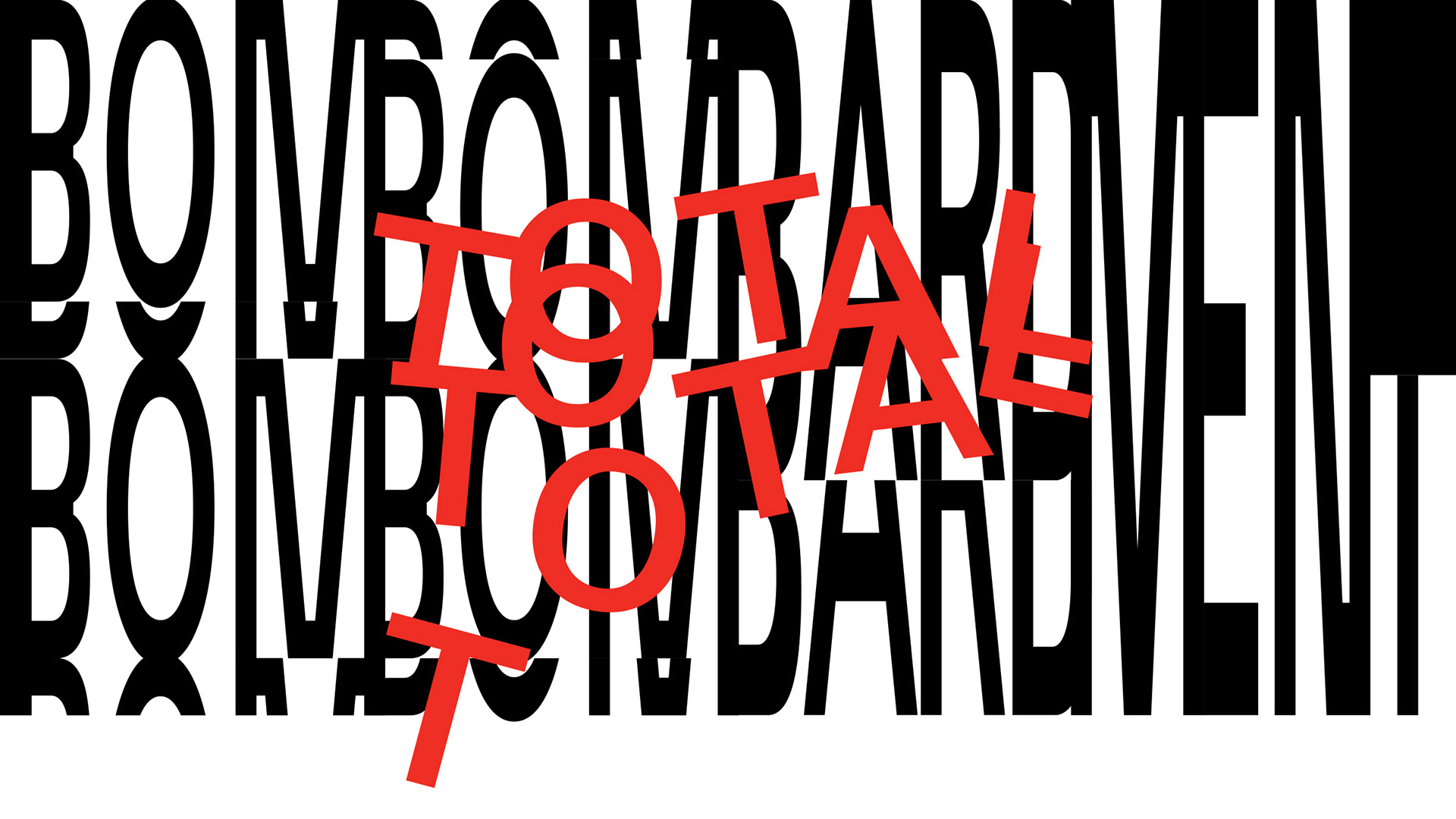 The typography literally pulls apart, splits, and explodes as it embraces Dr. Nelly Ben Hayoun total bombardment practice of Experience Design.
Dr. Nelly Ben Hayoun's explosive work aligns with my interest of public communication, I was excited to be commissioned to design an identity system and materials for her visit, lecture, and workshop at RISD. The system I designed embraces Dr. Hayoun's ideology of chaos, total bombardment, and hammering as forms of public engagement.
While Hayoun's work is often rooted in space travel, dealing with rockets, explosions and disasters, the work is highly controlled and in collaboration with todays leading scientific community. The methodical spacing, sizing, and related angles relates to the highly scientific side of Dr. Nelly Ben Hayoun's work. Like combustion reaction, the system offers a chaotic and seemingly infinite amount of possibilities, while actually offering control and a system that designers can easily put to use. 
To contrast the chaos of her work Dr. Nelly Ben Hayoun often uses of patches of the organizations she represents to convey a sense of officialdom. Dr. Hayoun is Designer of Experiences at the SETI (Search for Extraterrestrial Intelligence) Institute, Chief of Experiences at WeTransfer, a member of the Space Outreach and Education Committee at the International Astronautical Federation, a United Nations Advisor to the UN VR (Virtual Reality) lab, Director and founder of the International Space Orchestra in NASA Ames Research Center. 
As Dr. Hayoun code switches from NASCAR-like patches at her public lectures to the lapel-pins of a dignitary in her role in the United Nations, the graphic system uses the organization badges both to offer a layer of officialdom while acting as an object that floats in the z-space of the materials.