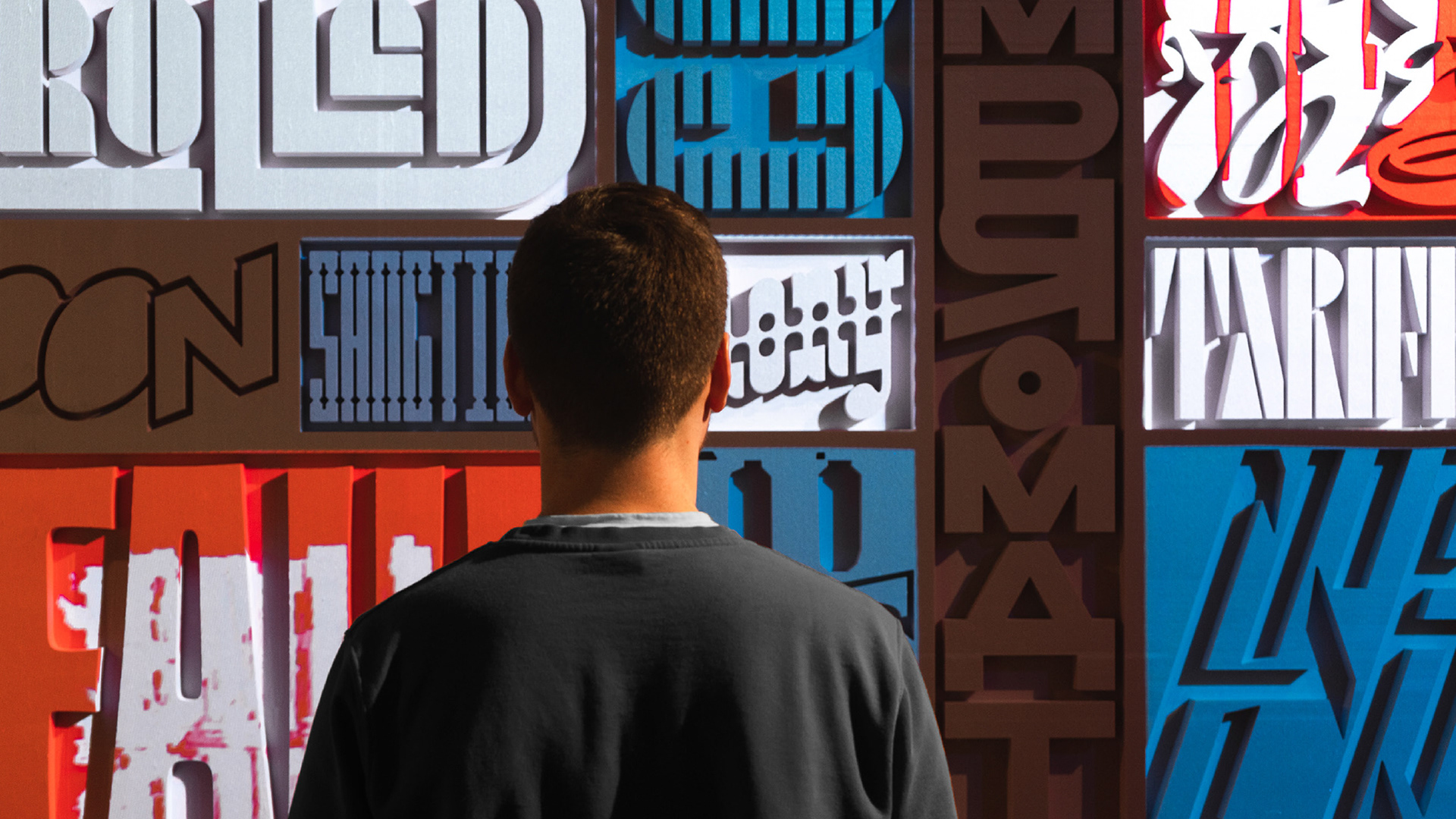 Thirst was invited to create a unique installation in honor of the tenth anniversary of the
TYPEFORCE
exhibition held at Chicago's Co-Prosperity Sphere gallery. The installation is a simultaneous presentation of two pieces on top of each other — one in CNC-cut foam and one in projected light. Every designer in the studio contributed to the installation. 
Nick Adam's work included the designing of the following words: Felony, Kompromat, Tariffs, The Base, Wall. As well his custom typeface Fight.otf was used across all of the motion pieces.
Daily Diet 
— Building the Wall (or An Homage to a Better Daze)
In the manner of
GASTROTYPOGRAPHICASSEMBLAGE
, Lou Dorfsman's CBS cafeteria mural wall, c.1966, the Thirst Collective cooked up something to chew on, in the form of DAILY DIET, a bento box sampling of overused words that constantly taint our newsfeeds. 
Neurons Firing 
— Tear down that Wall
In the manner of
ELECTRONIC SUPERHIGHWAY: CONTINENTAL U.S., ALASKA, HAWAII,
Nam June Paik's installation at the Smithsonian American Art Museum, c.1995, the Thirst Collective broadcasts something to meditate upon, in the form of NEURONS FIRING, a digital collage sampling of words and ideas that constantly permeate our consciousness.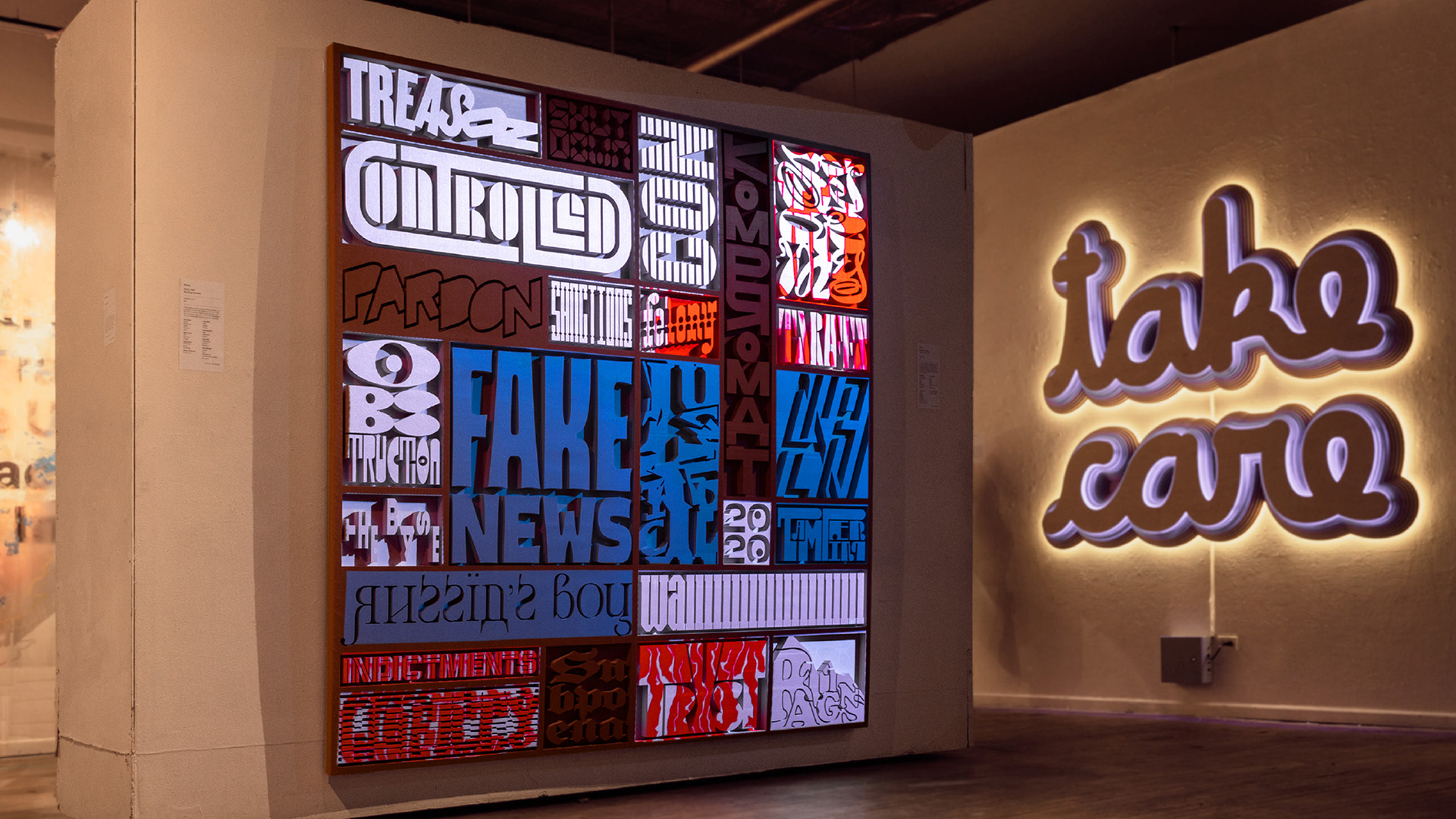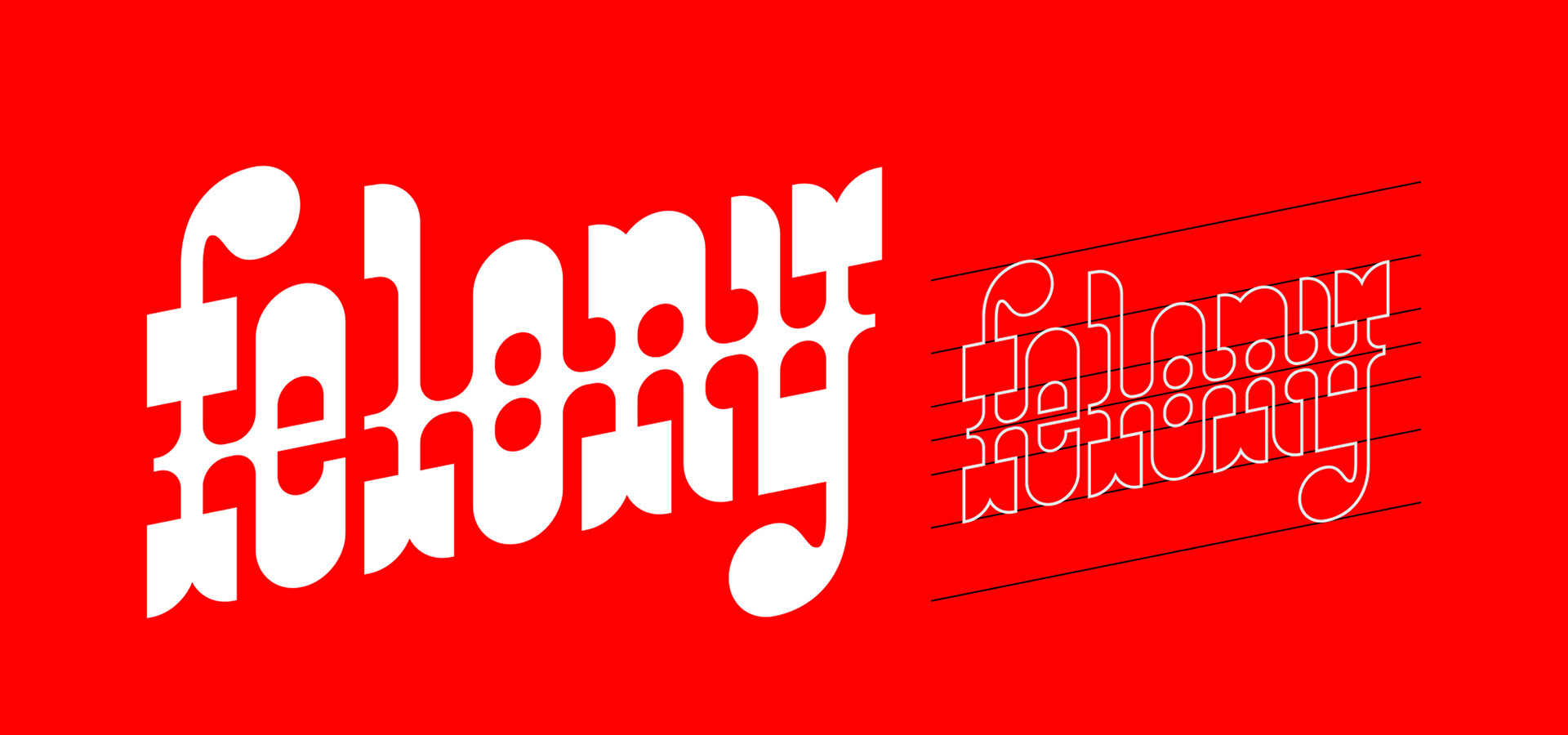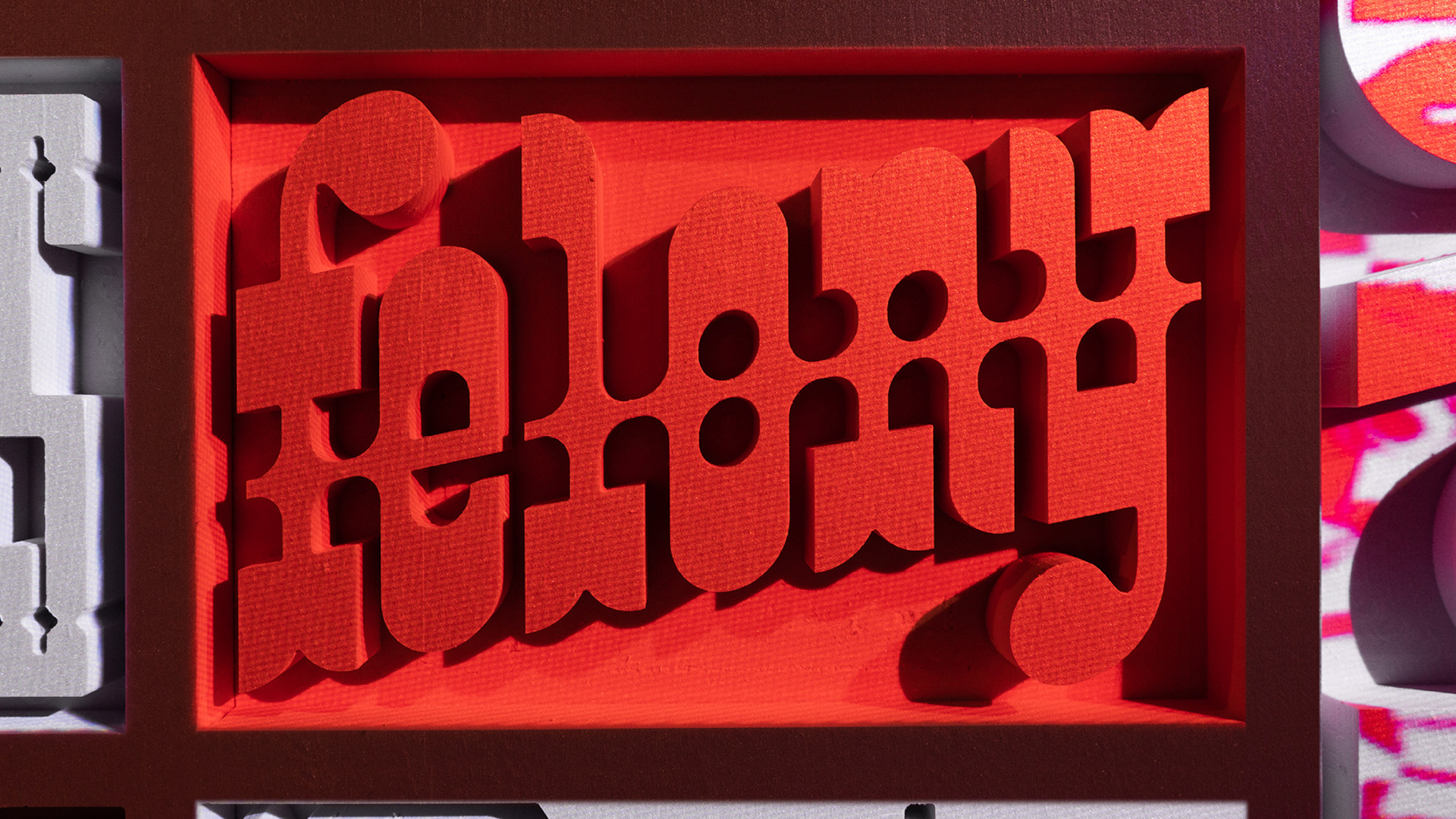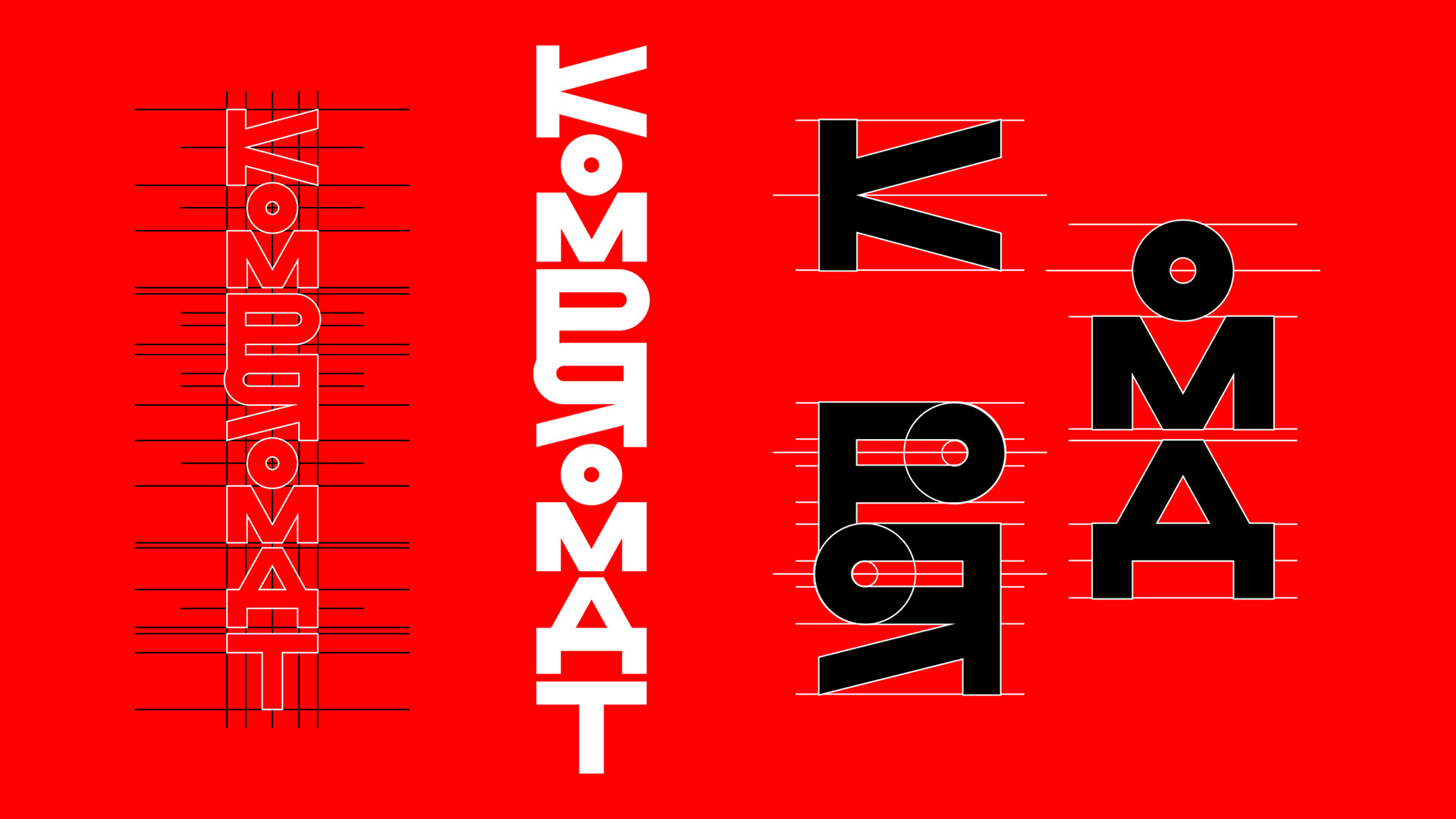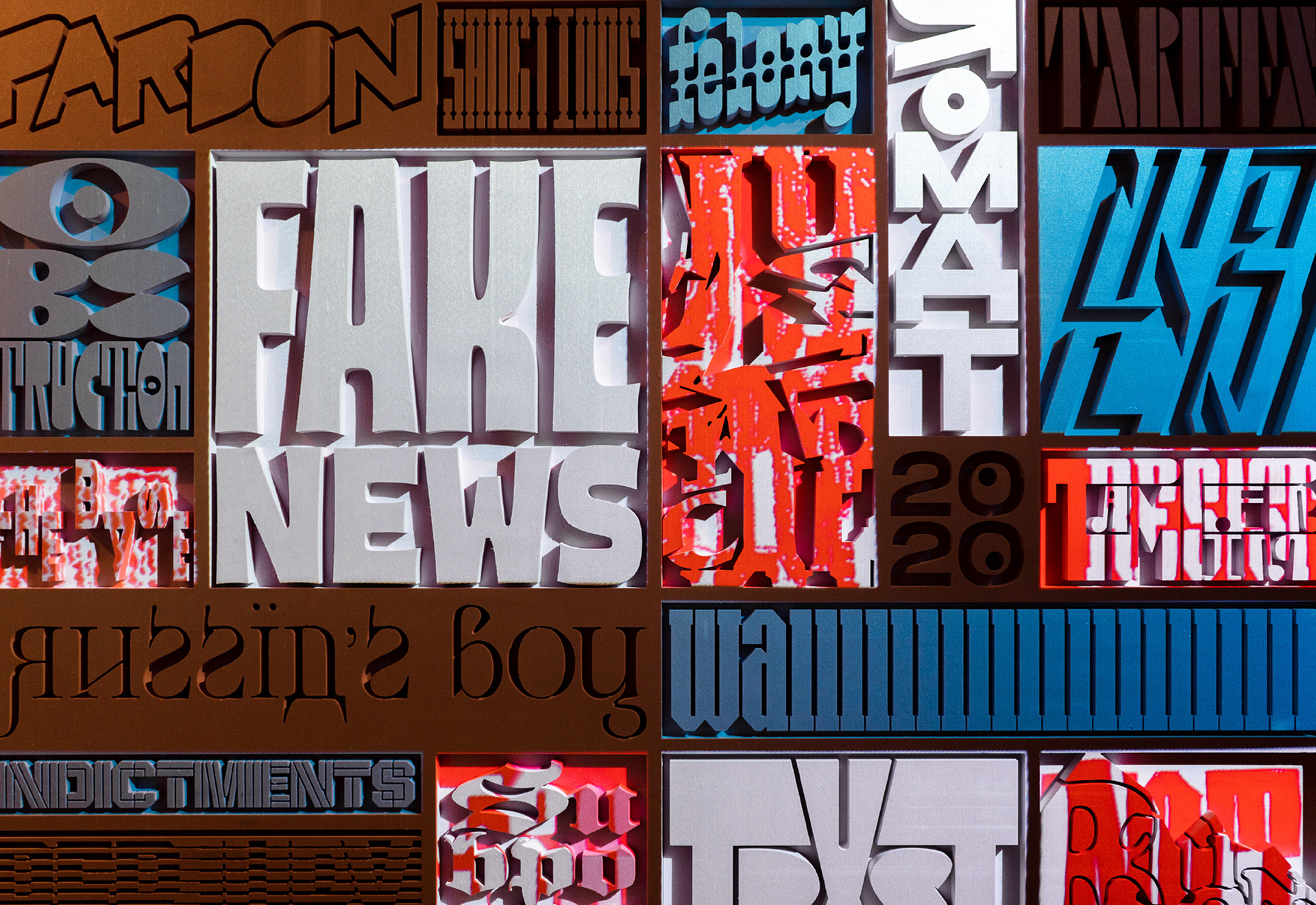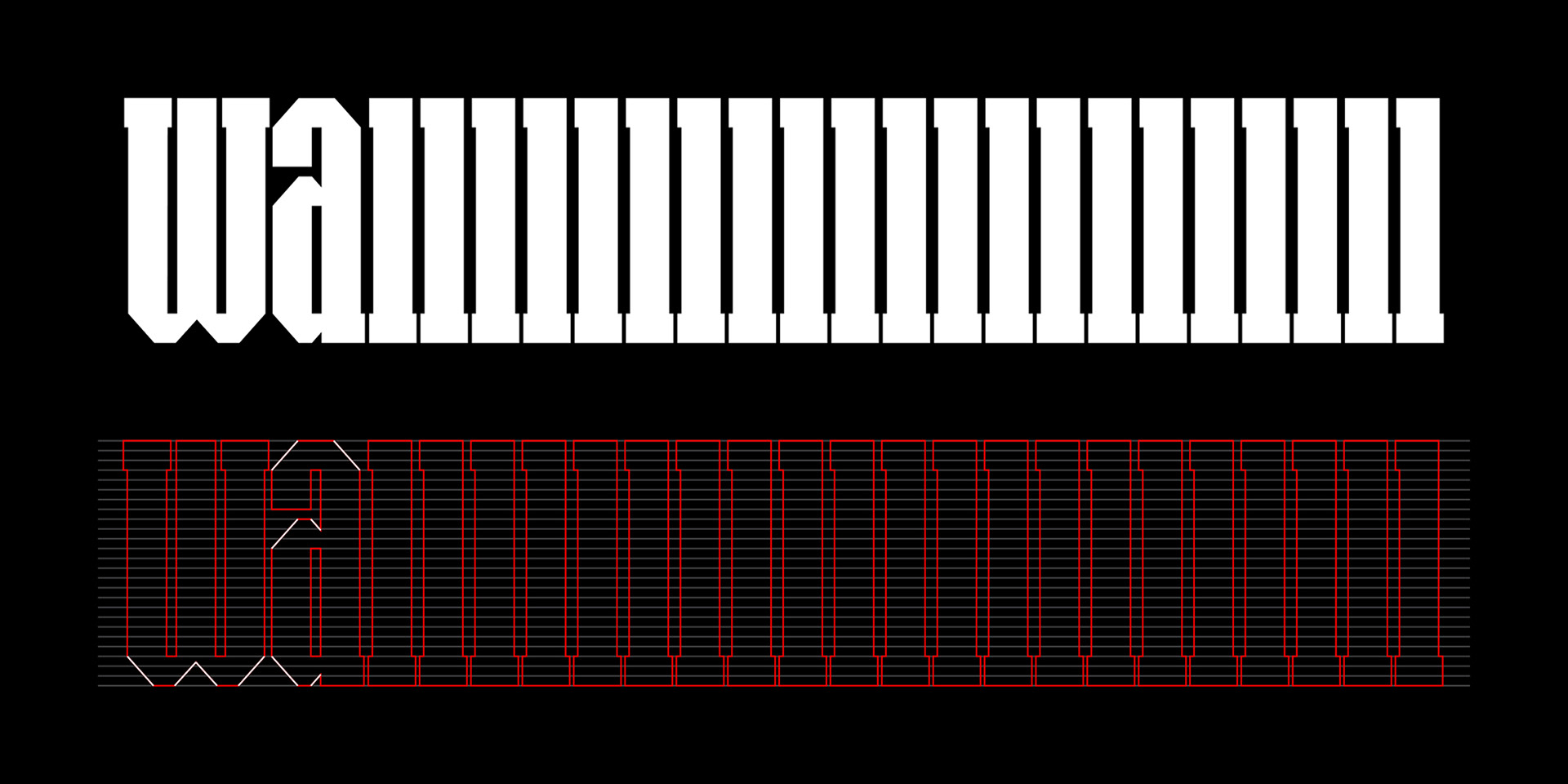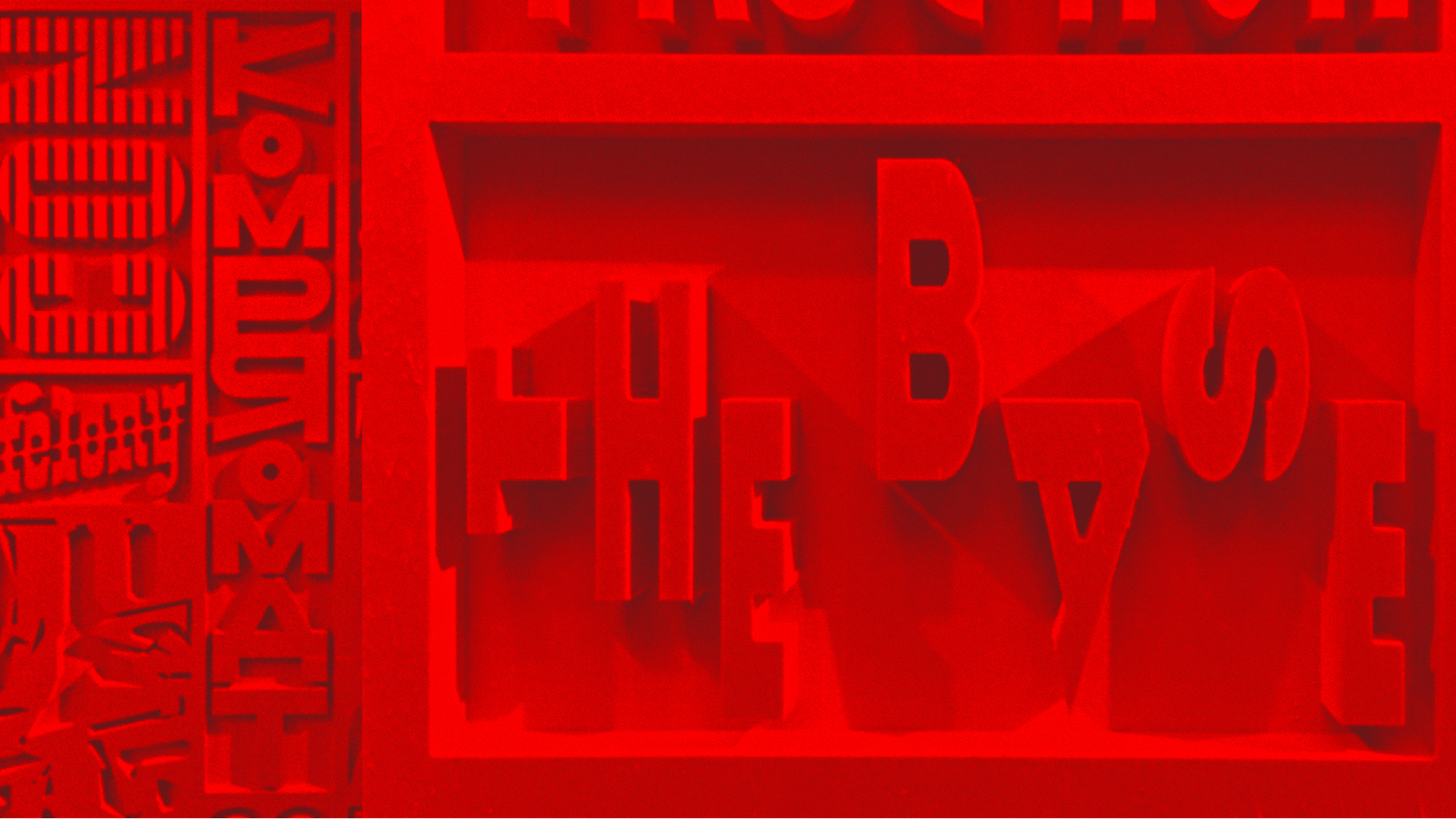 Credits
Direction
Lettering Credits
Motion Credits
Design Process