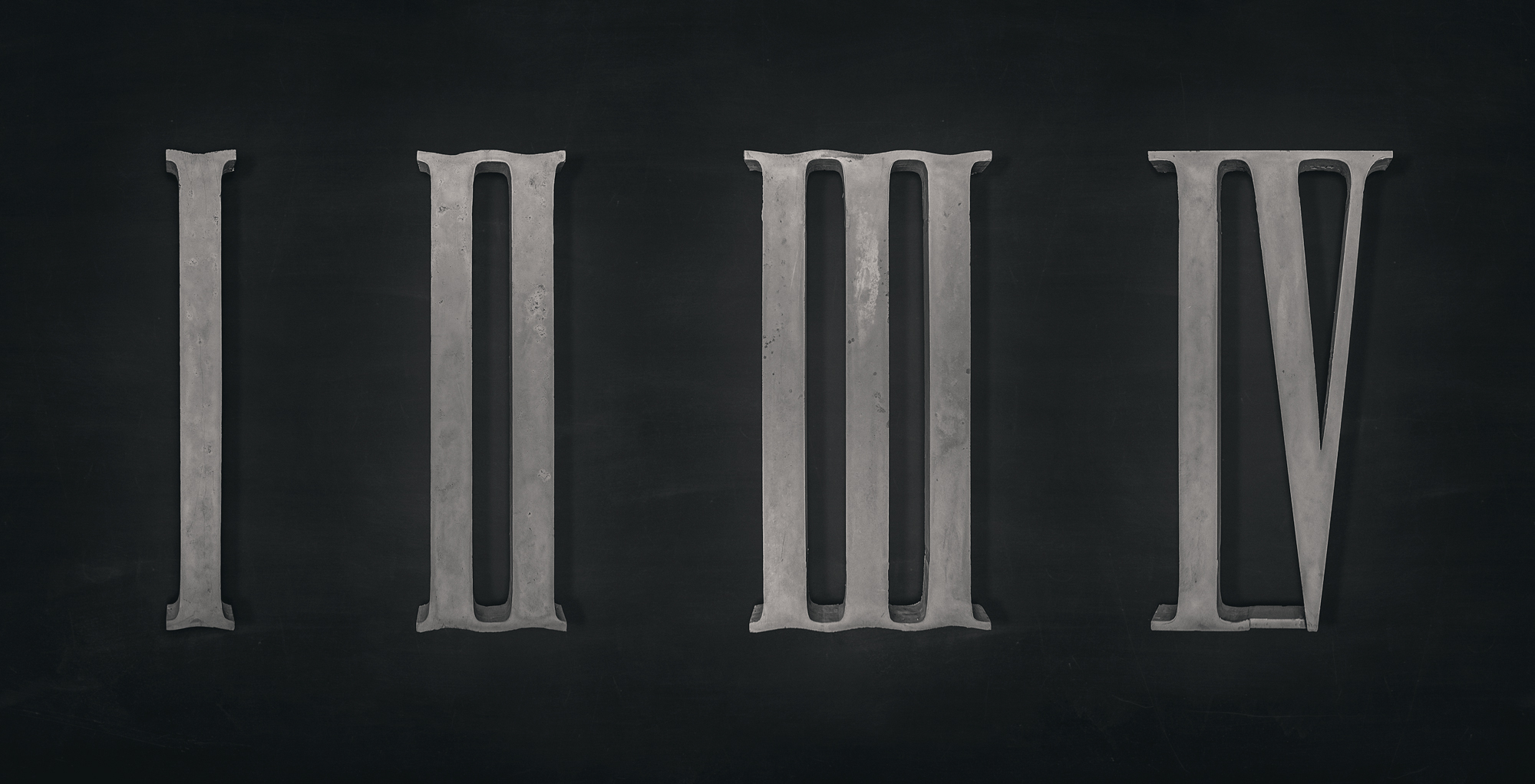 TYPEFORCE EXHIBITION TITLE WALL

---
Typeforce is so much more than an excuse to celebrate the wild, beautiful field of typographic talent we have here in Chicago. It's also an opportunity to get weird and make some magic of our own.

For the Typeforce 4 title wall installation, we created Hard Times, a custom, digital Roman numeral typeface that carried hairline serifs and elongated vertical strokes that evolved into well-crafted, fibercrete stone slabs. With guidance from concrete expert Mack Perry, we were able to transform the digital display typeface into four six-foot tall stone sculptures.

In it's fourth year, Typeforce was maturing while exploring the roots of language, longevity of permanence and exuberance of community building. These considerations helped in choosing the materials in support of concept.


---