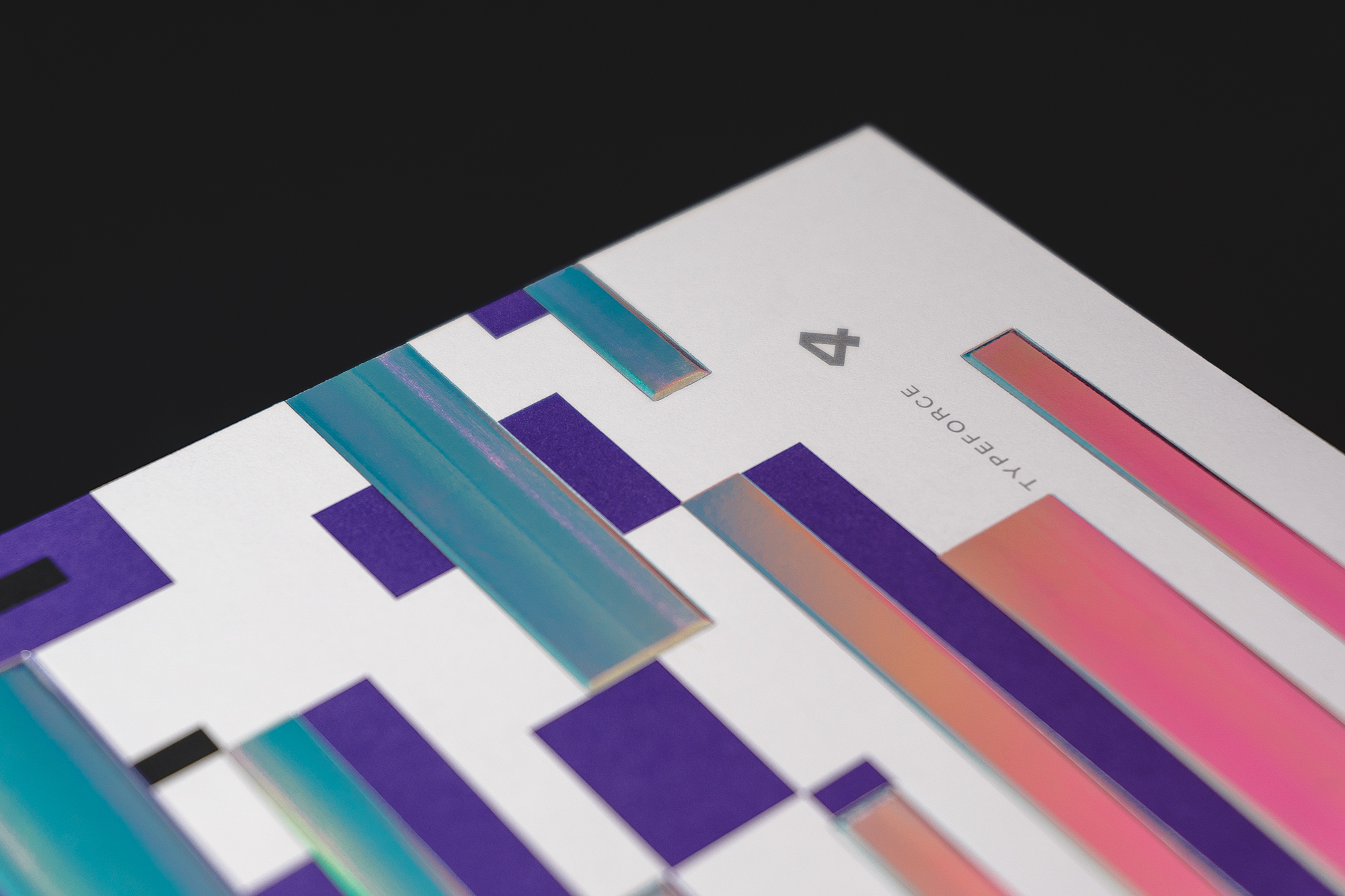 TYPEFORCE 4 CATALOG

---
Client: Co-Prosperity Sphere, Public Media Institute
---
Studio: Firebelly
---
Nick Adam: Design Direction, Design, Custom Processing Scripts
---
Will Miller: Design Direction, Design

---
Ross Burwell: Design

---
Graphic Arts Studio: Printer
Rohner Press: Dimensional Foil
Domtar through Andrew Dembitz at Veritiv: Paper


---
Scope: Book Design

---
Awards:
Print Magazine, Regional Design Annual
Chicago Design Archive
Society of Typographic Arts


Typeforce tends to be a festive affair; the 4th annual event was as lively as any. It was colorful. It was interactive. It was loud. And it was packed with over 1,200 attendees at the opening.

Of course, you can never quite capture lightning in a bottle, but with the Typeforce 4 book, we made every effort to recreate the palpable energy and sense of continuous discovery that made the night so memorable.

We sourced Joseph Michael Essex's primer on typography as a foreword, and used metallic and dimensional foils to create different layers and depths to recall the ultra-sensory and cerebral experience of the opening reception.

The content is arranged to mimic an infinite vertical scroll, a rigorously curated wall of consciously composed images.

The book invites readers to treat it as they might a device, manipulating and re-orienting it in their hands to absorb one bite-size bit of imagery or text after the next, each one compelling on its own but, as a collection, becoming something else entirely. Together they are a whole, a single organism, a lasting, tangible record of a night full of noise, color and community joined in celebration.
---