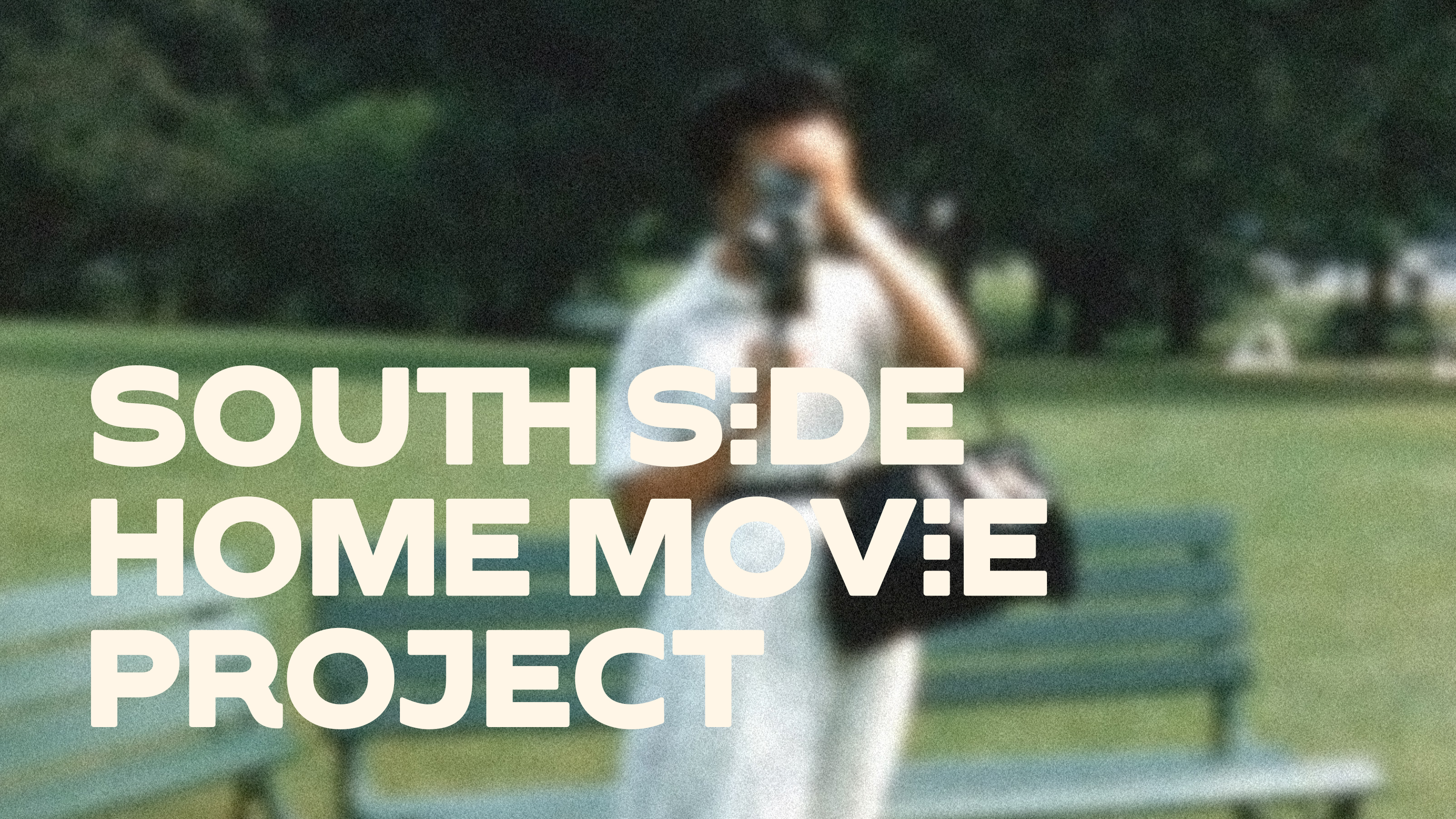 SOUTH SIDE HOME MOVIE PROJECT
VISUAL IDENTITY AND WEBSITE
---
Client: University of Chicago, Arts + Public Life, South Side Home Movie Project
---
Studio:
Span
---
Design Direction: Nick Adam
---
Design: Nick Adam, Leah Wendzinski
---
Type Design: Nick Adam,
Good Type
---
Web Development: Shawna O'Neal, Alex Brindley, John Pobojewski
---
Scope: Strategy, Identity Design, Website Design, Website Development, Lettering, Type Design, Motion Graphics, Collateral Design, Posters
---
Awards:
STA 100, 2021
The
South Side Home Movie Project
(SSHMP) is a film and cultural preservation project within the
University of Chicago
that is supported by
Arts + Public Life
and UChicago's
Center for the Study of Race, Politics, & Culture
. Through the five actions of collecting, preserving, digitizing, researching, and presenting, SSHMP advances the stories, culture, and legacy of Chicago's South Side residents, in effect preserving history. These qualities position SSHMP as a work of social, spatial, and racial justice.
At
Span
I directed and designed the SSHMP's visual identity and website to embrace characteristics that are integral to the medium of film — stacking, sequence, film-grain, dust, scratches, and blurs. By honoring what is true to the aesthetic of film, we are able to balance SSHMP's desire for large, hi-res images with their, at times, lo-fi archive materials. The customized 'I' of the SSHMP logotype and custom brand typeface is inspired directly from the film leaders and perfs. The inky, rounded, sans serif typeface offers a retro feel in how it relates to sign-painted letterforms familiar to the streetscape of Chicago's South Side.
Span's work was in direct collaboration with SSHMP's team and their cultural advisors. Founder and MacArthur Fellow
Jacqueline Stewart
laid the foundation for our work, Archivist Justin D. Williams led the project, and artist
Amanda Williams
gave us her signature
Color(ed) Theory
palette. Together we co-created an important cultural tool and asset for the film-making disciplines, the South Side community, our city, and far beyond.
---
At Span Nick Adam and Leah Wendzinski drew the SSHMP logo
Nick Adam drew and commissioned a customized version of the Byrd typeface from
Good Type Foundry
Across the website, backgrounds are relational to the content of SSHMP's archive
Artist, architect, and project advisor
Amanda Williams
supplied us with her signature color palette from
Color(ed) Theory
Poster system to promote
South Side Home Movie Project
events