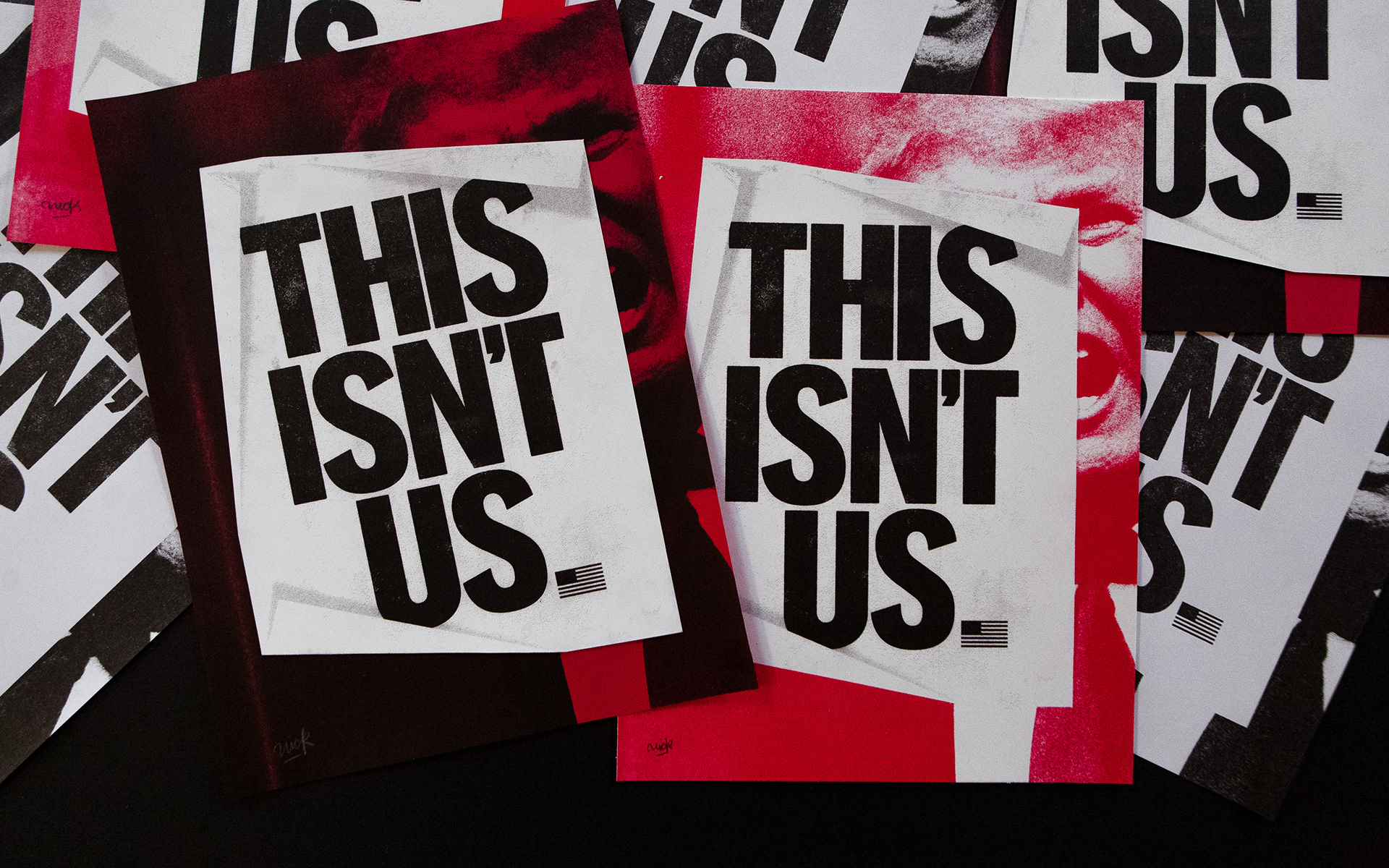 This project was a reaction to the Trump platform — ground swell of hate, bigotry, racism, sexual abuse, and anti-intellectualism. With every passing day and each speech or tweet he makes, all I can think is: this isn't us. The America I know is so much better than this.The protest sign was designed and produced to be held at the Trump presidential campaign rally planned for March 11, 2016, at the University of Illinois at Chicago (UIC). After canceling the Chicago protest, Trump was quoted saying 'these guys, they had professional signs'. As if a well-produced sign is something beyond that of citizenry.
The poster within a poster simply demonstrates a civilian protest against ideals that are not representative of the United States. In a manner, here we question his motives and tactics by meeting inflammatory speech with equally strong actions, thus countering aggression. In a critical design fashion, the piece balances aesthetics with conceptual merit uniting the worlds of the formalist and theorist. This occurs through being built in accordance to technical, formal harmonies while consciously responding and creating dialogue on our cultural context.
This work is about being pro-America and standing up against fears that compromise American ideals. These images are not pro-Bernie nor pro-Hilary, they are not pro or con, Democratic or Republican. They are efforts of anti-racism and anti-hate, this is an anti-Trump campaign. As he violates American principles.